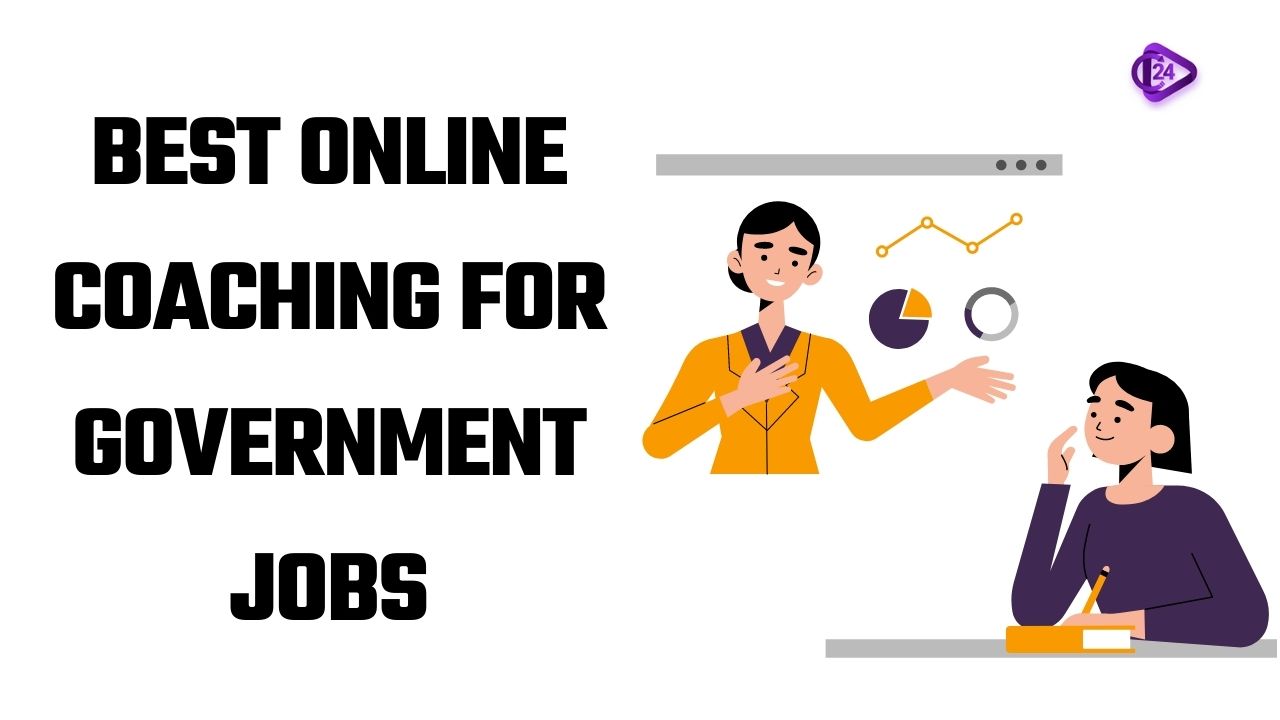 Are you searching for the best online coaching platform to prepare for government job exams? Look no further than Class24. With its exceptional features and comprehensive course offerings, Class24 has emerged as one of the top choices for aspirants aiming to crack government job exams. In this article, we will delve into the reasons why Class24 is the best online coaching platform for government jobs.
1. Wide Range of Courses
Class24 offers a wide range of courses specifically tailored for various government job exams. Whether you are preparing for banking exams, RAS Exam, SSC exams, UPSC exams, or any other government job exam, Class24 has got you covered. The platform provides comprehensive study materials, video lectures, practice questions, and mock tests designed to help you grasp the concepts and excel in your preparation.
2. Experienced Faculty
One of the key factors that set Class24 apart is its team of experienced faculty members. The platform has renowned subject experts and experienced professionals who provide top-notch guidance and mentorship to the aspirants. Their in-depth knowledge and teaching methods ensure that you receive quality education and are well-prepared for the competitive exams.
3. Interactive Learning Experience
Class24 offers an interactive learning experience through its advanced technology and user-friendly interface. The platform utilizes modern teaching tools and techniques such as live classes, recorded lectures, doubt-solving sessions, and interactive quizzes to make the learning process engaging and effective. You can also participate in discussions, clarify doubts, and interact with fellow aspirants, creating a collaborative learning environment.
4. Personalized Study Plan
Each aspirant has unique strengths and weaknesses when it comes to exam preparation. Class24 understands this and provides personalized study plans to cater to individual needs. The platform assesses your strengths and areas that need improvement and creates a customized study plan accordingly. This personalized approach helps you focus on the topics that require more attention, maximizing your chances of success in the exams.
5. Performance Analysis and Feedback
Class24 offers detailed performance analysis and feedback to help you track your progress and identify areas for improvement. The platform provides comprehensive reports on your performance in mock tests, highlighting your strengths and weaknesses in different subjects. This feedback helps you analyze your preparation and allows you to make necessary adjustments to enhance your performance.
6. Time Management Techniques
Effective time management is crucial when it comes to government job exams. Class24 equips you with essential time management techniques that enable you to optimize your study schedule and allocate sufficient time to each subject. By mastering these techniques, you can enhance your efficiency and productivity, ensuring that you cover the entire syllabus within the given time frame.
Conclusion
When it comes to online coaching for government jobs, Class24 stands out as an exceptional platform. With its wide range of courses, experienced faculty, interactive learning experience, personalized study plans, performance analysis, and time management techniques, Class24 provides all the necessary tools and resources to help you crack government job exams. Take advantage of this excellent online coaching platform and embark on your journey towards a successful career in the government sector.
FAQs (Frequently Asked Questions)
Can I access Class24 courses on my mobile phone?
Yes, Class24 is a mobile-friendly platform. You can access the courses and study materials on your mobile phone through the Class24 app, available for both Android and iOS devices.

Are there any free trial courses available on Class24?
Yes, Class24 offers free trial courses for selected exams. You can explore the platform and its features by accessing these trial courses before making a decision to enroll in a full-fledged course.
How can I clarify my doubts during the course?
Class24 provides doubt-solving sessions where you can ask questions and get them clarified by the faculty. Additionally, you can also post your doubts on the platform, and the faculty or fellow aspirants will assist you.
Is there any provision for revising the course material?
Yes, Class24 allows you to revise the course material even after completing the course. You can access the study materials and video lectures anytime to brush up on the concepts.
What if I miss a live class on Class24?
In case you miss a live class on Class24, you can watch the recorded lecture later. Class24 provides recorded lectures for all live classes, ensuring that you don't miss out on any important content.