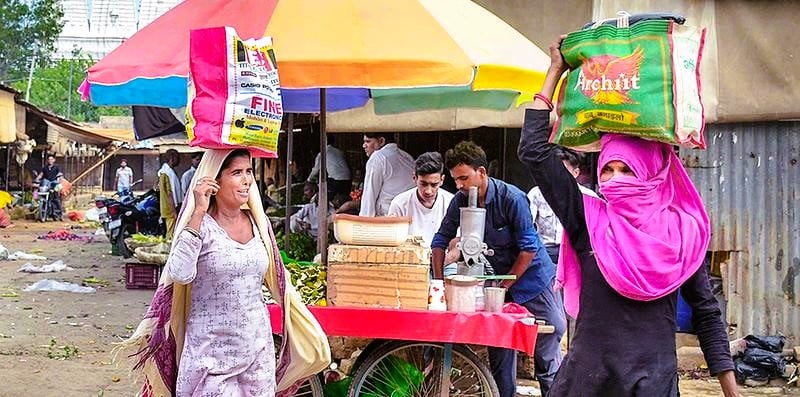 A case has been registered against a Bajrang Dal leader in Hansi, Hisar, after a video of a mob shouting slogans and asking Muslim vendors to leave the town went viral.
In the video, the crowd can be heard shouting anti-Muslim slogans even as policemen are seen walking alongside making no attempt to stop them.
The Superintendent of Police, Hansi, Maqsood Ahmed, said a case against Krishna Gurjar, belonging to Bajrang Dal, and others was registered under Sections 147, 149, 153, 505 (2), and 506 of the Indian Penal Code.
No arrests have been made yet, he added.
Reacting to this development, the spokesperson of the Vishwa Hindu Parishad, Vinod Bansal, said that Bajrang Dal has not given any call for such a boycott. However, he was not aware if any local-level outfit had done such a thing, he added.
In the video, the mob is seen walking in the area where Rahul Jain, a trader, has his shop. Mr. Jain told The Hindu, "In our locality, there are no Muslim shopkeepers and traders. I don't know why those slogans were raised."
'Talk about peace'
Mr. Jain, who kept himself away from the mob and continued working, said, "At a time when communal tension has gripped Haryana, one should be talking about peace, and not incite further violence."
In Rewari district, around 85 kilometres from Gurugram, a letter signed by Bhavna Yadav, sarpanch of Jainabad panchayat, was circulated informing the local police that it has been decided to not allow "Muslims or miscreants" to conduct any business activity or hawking in their area.
Rajveer Singh, Ms. Yadav's father-in-law, told The Hindu that the move was temporary and was aimed at "containing law and order" in the area.
When asked what disturbance has been caused by Muslim hawkers, he didn't respond.
The Hindu
(National)