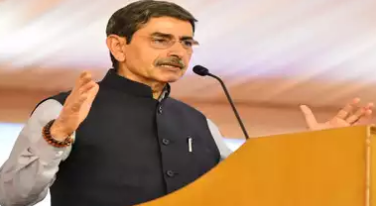 Tamil Nadu governor RN Ravi, in an interview with TOI, dismissed DMK's Dravidian model of governance as "a political slogan" and "a desperate bid to sustain an expired ideology, an ideology that does not relish the idea of Oru Bharatham, one India".
The governor, however, said his personal rapport with CM MK Stalin is "good". "In fact, I have great personal regard for him. A good person. I have been very courteous to him. He has also been courteous to me. On a personal front, we have a very good relationship."
On his frequent face-off with the DMK government and the criticism about interference in governance, he said: "It is an ill-informed accusation that the governor is crossing the line. It is absolutely absurd to say that. As far as I know, the governor has only one line. That is the line drawn by the Constitution."
Ravi defended his decision not to endorse the state government's "claim" that Tamil Nadu is "a haven of peace" in his address to the assembly in January. The governor cited instances of law & order and said: "With all this happening, you ask me to say it is a 'haven of peace'. I am oath-bound to tell the people of Tamil Nadu the truth.
On PTR's charge in the assembly that the governor's discretionary funds are for petty charities, at the most a few thousand rupees to needy persons, Ravi said: "He told a lie because the word 'petty' was removed from the Finance Code, deleted in the year 2000 itself."
It says that nwithin the available budget, there cannot be and should not be a limit, that is, the governor's discretion should not be limited, Ravi said. "So, to say that it is a violation because it is meant for petty charities is a total lie," he said.
The Times of India
(National)
As always, if you have any questions or feedback, we'd love to hear from you. You can reach us on support@class24.study or
Call support - +91 78498 41445,+91 83029 72601,+91 78775 18210
Let's connect with CLASS24
🚀 Download the Class24 App here: