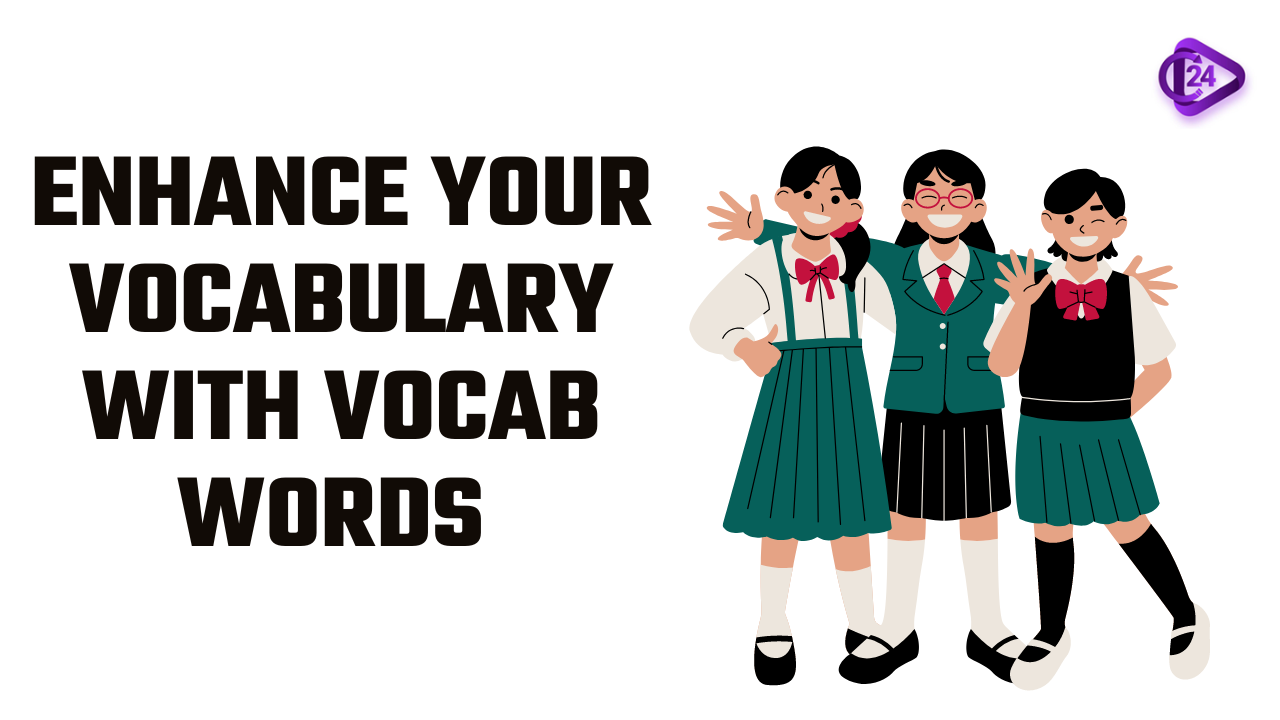 We don't need to tell you the importance of speaking fluent English. Be it facing any interview, interacting among peer groups, or gaining confidence in life in general, a person who is fluent in a global language will not feel out of place in any situation. Moreover, in many exams, vocabulary plays a major role in solving a variety of questions. So why wait, begin your learning with Class24.
Negotiation: (noun)
Meaning: Obtain or bring about by discussion. (बातचीत)
Synonym: Mediation, Settlement, Arrangement, Deal
Antonym: Confuse, Contend, Disagree, Mix Up
Example: The customer wanted to negotiate over the price
Related Words:
Negotiating, Negotiable, Negotiate, Negotiated
Trick: He is negotiating for the laundering.
Conduct: (noun)
Meaning: an idea that is taken to be true on the basis of probability. (संचालित)
Synonym: manage, direct, run, control
Antonym: misdirected, vagrant, wandering
Example: The police are conducting an investigation into last week's robbery.
Related Words:
Conducting, conductively, Conducted
Trick: All are being conducted to stay away from melted ice.
Adherence: (noun)
Meaning: Believe in and follow the practices of. (पालन)
Synonym: Comply, Heed, Obey, Observe
Antonym: Disobey, Ignore, Overlook, Condemn
Example: They will adhere to the terms of the contract.
Related words:
Adherent, Adhering
Trick: All the students are adhering towards the teaching.
Arbitration: (noun)
Meaning: Based on random choice or personal whim, rather than any reason or system. (मनमाना)
Synonym: Capricious, Whimsical, Random, Chance.
Antonym: Rational, Reasoned.
Example: An arbitrary number has been assigned to each district.
Related words:
Arbitrate, Arbitrarily
Trick: This arbitrary work is necessary
Conventions: (noun)
Meaning: A way in which something is usually done. (सम्मेलन)
Synonym: Meeting, Show, Assemblage, Assembly
Antonym: Disagreement, Discord, Strangeness
Example: We go to the weeklong annual teachers' convention every summer.
Related Words:
Conventional, Conventionally
Trick: Event ki saari preparation convention way m hi hogi.