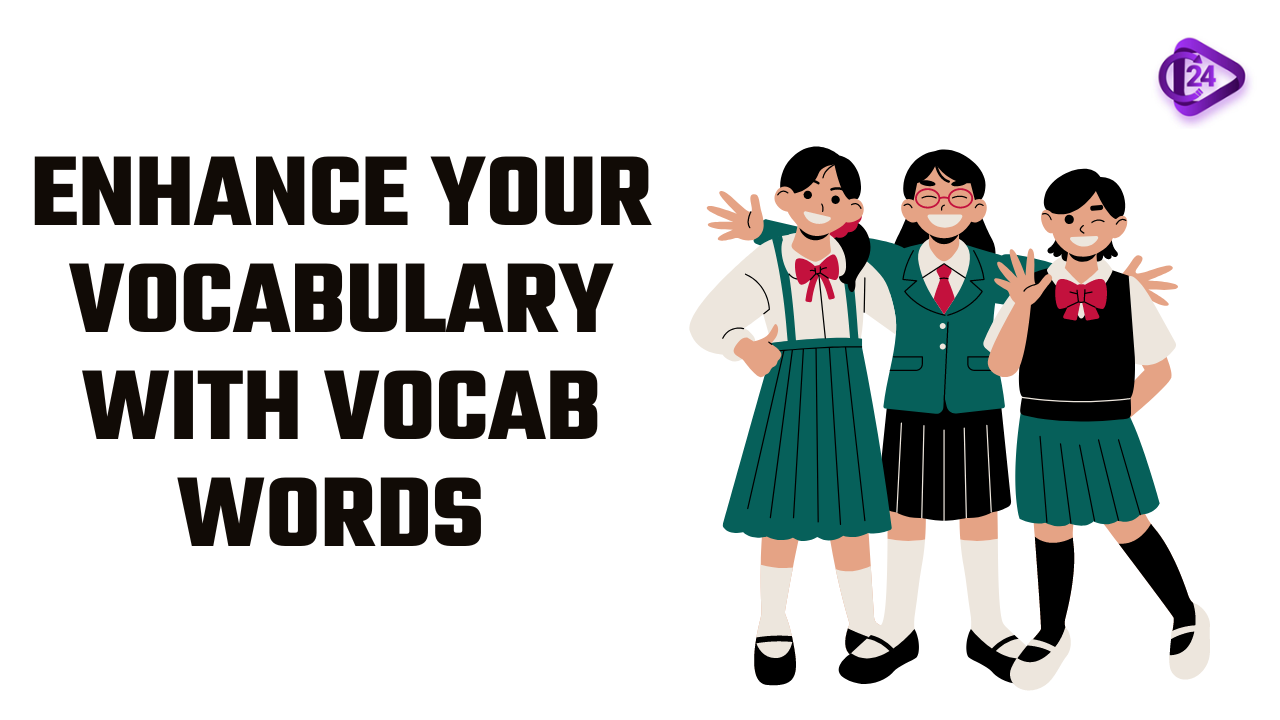 We don't need to tell you the importance of speaking fluent English. Be it facing any interview, interacting among peer groups, or gaining confidence in life in general, a person who is fluent in a global language will not feel out of place in any situation. Moreover, in many exams, vocabulary plays a major role in solving a variety of questions. So why wait, begin your learning with Class24.
Raised: (verb)
Meaning: Lift or move to a higher position or level. (उठाना)
Synonym: Boost, Hike, Increment, Accession
Antonym: Decrease, Decline, Deduction, Fall
Example: He raised his head and looked around.
Related Words:
Raising
Trick: The praise can raise his confidence.
Beneficiaries: (noun)
Meaning: A person who derives advantage from something, especially a trust, will, or life insurance policy. (लाभार्थियों)
Synonym: Heiress, Inheritor, Legatee, Recipient
Antonym: Benefactor, Giver, Payer, Donor
Example: He had earlier got her to agree to change their wills so he was the sole beneficiary of her death.
Related Words:
Beneficiary, Beneficial, Beneficially
Trick: Saari beneficiaries policy ke saath vary karti h.
Extend: (verb)
Meaning: Made larger (विस्तारित)
Synonym: Expand, Enlarge, Increase, Lengthen
Antonym: Reduce, Shrink, Narrow
Example: He extended a hand in greeting.
Related Words:
Extending, Extended
Trick: The doctor pretended that the patient had extended the flu.
Interacted: (verb)
Meaning: Act in such a way as to have an effect on each other. (बातचीत)
Synonym: Interrelate, Interchange, Link, Interconnect
Antonym: Discord, Divorce, Separation.
Example: Dominique's teacher says that she interacts well with the other children.
Related Words:
Interaction, Interactive, Interacting
Trick: They all rejected the interacted way.
Allocation: (noun)
Meaning: The action or process of allocating or sharing out something. (आवंटन)
Synonym: Allotment, Assignment, Issuing, Issuance
Antonym: Misallocate, Deallocate, Keep, Withhold
Example: There will be a closer review of funding allocations for future conferences.
Related Words:
Allocated, Allocating
Trick: There is not an explanation of the allocation.
Ensure: (verb)
Meaning: Make certain that (something) will occur or be the case. (सुनिश्चित)
Synonym: Secure, Guarantee, Warrant, Certify
Antonym: Hurt, Forget, Ignore, Invalidate.
Example: The company's sole concern is to ensure the safety of its employees.
Related Words:
Ensured, Ensuring
Trick: The doctor ensures to cure the disease.
Initiative: (noun)
Meaning: Official action that is taken to solve a problem or improve a situation. (पहल)
Synonym: Enterprise, Inventiveness, Resourcefulness, Capability.
Antonym: Cowardice, Idleness, Inactivity, Indifference.
Example: There's talk of a new peace initiative.
Related words:
Initiatory, Initiatively
Trick: This is an active initiative
Deprived: (verb)
Meaning: Prevent (a person or place) from having or using something. (वंचित)
Synonym: Dispossess, Strip, Divest, Relieve
Antonym: Clothe, Cover, Build, Construct
Example: He claimed that he had been deprived of his freedom/rights.
Related Words:
Depriving, Deprivedly
Trick: This man deprives to drive
Eligible: (adjective)
Meaning: Having the right to do or obtain something. (योग्य)
Synonym: Acceptable, Likely, Qualified, Suitable
Antonym: Unacceptable, Improper, Inappropriate, Ineligible
Example: She is eligible to be (elected) president.
Related Words:
Eligibly, Eligibility
Trick: The man is eligible for the accountable work.
Subsidy: (noun)
Meaning: A sum of money granted by the state or a public body to help an industry or business keep the price of a commodity or service low. (अनुवृत्ति)
Synonym: Grant, Allotment, Subvention, Appropriation
Antonym: Forfeit, Hindrance, Injury, Loss
Example: The company received a substantial government subsidy.
Related Words:
Subsidize, Subsidized, Subsidizing, Subsidizedly
Trick: Subsidy is provided to the family of unsteady income.