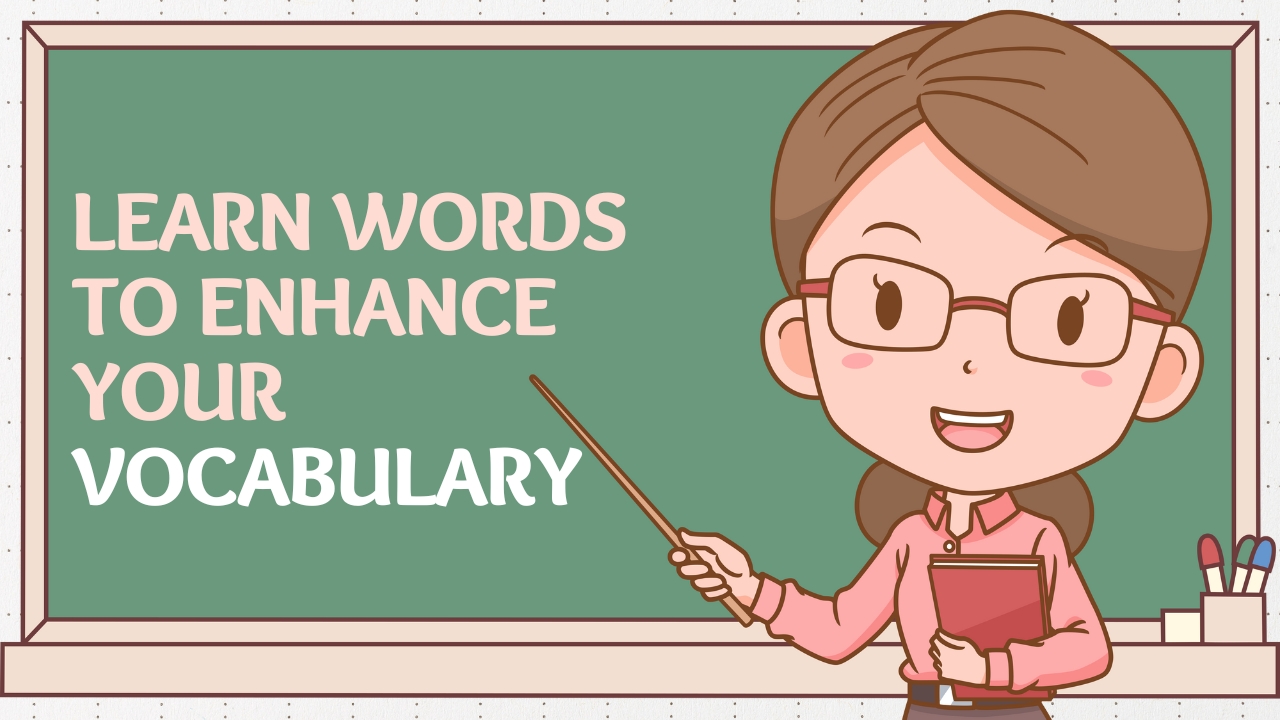 We don't need to tell you the importance of speaking fluent English. Be it facing any interview, interacting among peer groups, or gaining confidence in life in general, a person who is fluent in a global language will not feel out of place in any situation. Moreover, in many exams, vocabulary plays a major role in solving a variety of questions. So why wait, begin your learning with Class24.
Bureaucracy: (noun)
Meaning: A system of government in which most of the important decisions are taken by state officials rather than by elected representatives. (नौकरशाही)
Synonym: Civil Service, Administration, Government, Directorate.
Antonym: Adhocracy, Nonsupervisory, Nonmanagerial
Example: She has a good grasp of how the bureaucracy works.
Related words:
Bureaucratic, Bureaucratize, Bureaucratically
Trick: Bureaucracy has its own supremacy
Verdict: (noun)
Meaning: A decision on an issue of fact in a civil or criminal case or an inquest. (निर्णय)
Synonym: Judgement, Adjudication, Decision, Finding
Antonym: Accusation, Allegation, Arraignment, Attribution
Example: The verdict was not guilty.
Trick: Judge ne predict karne ke baad verdict liya.
Abolished: (verb)
Meaning: Formally put an end to (a system, practice, or institution). (समाप्त करना)
Synonym: Scrap, End, Stop, Terminate
Antonym: Allow, Approve, Create, Establish
Example: He is in favor of abolishing the death penalty.
Related Words:
Abolition, Abolishable, Abolishment, Abolishing
Trick: Kisi new establishment se pehle purana abolishment karna hota h.
Vigilance: (noun)
Meaning: The action or state of keeping careful watch for possible danger or difficulties. (जागरूकता)
Synonym: Alertness, Caution, Diligence, Surveillance
Antonym: Indifference, Neglect, Carelessness, Impulsiveness
Example: They were vigilant about protecting their children.
Related Words:
Vigilant, Vigilantly
Trick: Everyone should be vigilance about the maintenance of the environment.
Suspend: (verb)
Meaning: Imposed by a judge or court but not enforced as long as no further offence is committed within a specified period. (निलंबन)
Synonym: Adjournment, Interruption, Delay, Stay
Antonym: Continuation, Resumption, Beginning, Opening
Example: He was angry about his suspension from the team.
Related words:
Suspended, Suspension
Trick: The suspension of the man caused him caution.
Asserted: (verb)
Meaning: State a fact or belief confidently and forcefully. (जोर देना)
Synonym: Declare, Maintain, Contend, Argue
Antonym: Deny, Disavow, Disclaim, Negate
Example: He asserted that there were spies in the government.
Related Words:
Assertion, Assertive
Trick: The boss asserted on the diverted employees.
Vacant: (adjective)
Meaning: Empty (खाली)
Synonym: Empty, Unoccupied, Unfilled, Free
Antonym: Busy, Employed, Full, Populated
Example: These lockers are all vacant.
Related Words:
Vacancy, Vacantly
Trick: Ants are in the vacant place.
Hailed: (verb)
Meaning: To call someone in order to attract their attention. (जयजयकार करना)
Synonym: Beat, Shower, Rain, Fall
Antonym: Knocking, Slamming, Disparaging, Panning
Example: Shall we hail a taxi?
Related Words:
Hailing
Trick: People are falling in hailing.
Despite: (preposition)
Meaning: Without being affected by (बावजूद)
Synonym: Notwithstanding, In Spite Of, Even With, Regardless Of
Antonym: Because Of, Accept, Admire
Example: He laughed despite himself.
Related Words:
Despited, Despiting, Despitefully
Trick: Despite saari problems ke, unhone hmari saari requisite puri kari.
Respondent: (adjective)
Meaning: Replying to something. (जवाबदे)
Synonym: Defendant, Prisoner, Appellant, Litigant
Antonym: Plaintiff, Accuser, Claimant, Prosecutor
Example: A majority of respondents said they disagreed with the mayor's plan.
Related Words:
Responsive
Trick: The messages are sent by the respondent.
As always, if you have any questions or feedback, we'd love to hear from you. You can reach us on support@class24.study or
Call support - +91 78498 41445,+91 83029 72601,+91 78775 18210
Let's connect with CLASS24
🚀 Download the Class24 App here: