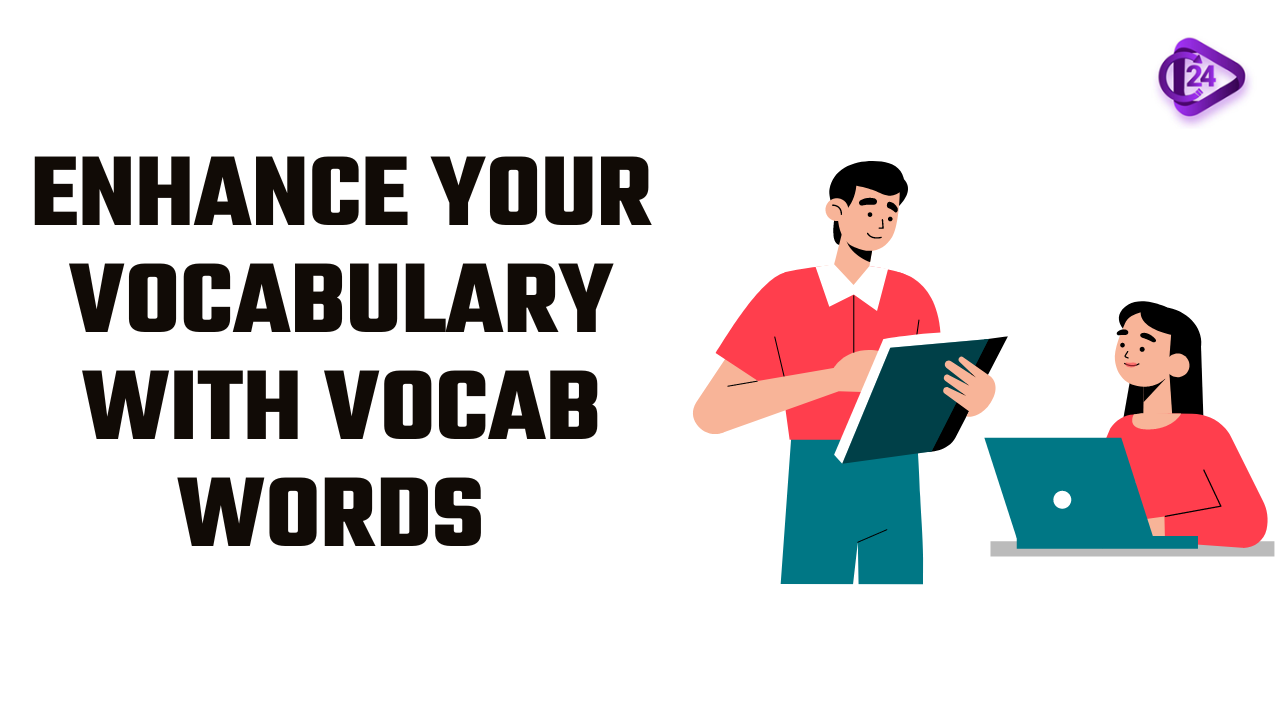 We don't need to tell you the importance of speaking fluent English. Be it facing any interview, interacting among peer groups, or gaining confidence in life in general, a person who is fluent in a global language will not feel out of place in any situation. Moreover, in many exams, vocabulary plays a major role in solving a variety of questions. So why wait, begin your learning with Class24.
1. Expected: (adjective)
Meaning: Regarded as likely. (अपेक्षित)
Synonym: Normal, Conventional, Familiar, Habitual
Antonym: Unannounced, Unheralded, Unpredicted, Unexpected
Example: As expected, the election was very close.
Related Words:
Expectation, Expecting
Trick: The VIP is expected to be protected.
2. Mandate: (noun)
Meaning: The power that is officially given to a group of people to do something, especially after they have won an election. (अधिदेश)
Synonym: Instruction, Directive, Direction, Decree.
Antonym: Breach, Break, Denial, Question.
Example: Royal mandates must be obeyed.
Related words:
Mandated, Mandating, Mandatory, Mandatorily
Trick: These rules are madate and sophisticate.
3. Legislative: (adjective)
Meaning: The legislative body of a country or state. (विधान मंडल)
Synonym: Body, Chamber, House, Parliament
Antonym: Nonmanagerial, Nonsupervisory, Subordinate, Non-Administrative
Example: They addressed a petition to the legislature.
Related Words:
Legislation, Legislature, Legislatively
Trick: Legislature ko criminals ke departure pe unko new opportunities deni chahiye.
4. Sustained: (verb)
Meaning: The ability to be maintained at a certain rate or level. (निरंतरता)
Synonym: Continuous, Viable, Feasible, Unceasing
Antonym: Untenable, Tiring, Unendurable, Unsuitable
Example: Environmental sustainability is high in its goals.
Related Words:
Sustainability, Sustainably, Sustainable
Trick: He has the ability of sustainability.
5. Contested: (verb)
Meaning: Engage in competition to attain (a position of power). (चुनाव लड़ा)
Synonym: Debated, Argued, Challenged, Impugned
Antonym: Agreement, Calm, Peace, Quiet
Example: It will have a contested election for executive director.
Related Words:
Contesting, Contestable, Contestably
Trick: Sabne arm wrestling ke liye contesting ki.
6. Recruited: (verb)
Meaning: The process of actively seeking out, finding and hiring candidates for a specific position or job (भर्ती)
Synonym: Engagement, Enlistment, Enrollment, Employment
Antonym: Fun, Unemployment, Avocation, Entertainment
Example: The recruitment process has been really successful and all managers and team leaders have now been placed.
Related Words:
Recruitment, Recruiting
Trick: The management is looking after recruitment
7. Consolidated: (verb)
Meaning: Make (something) physically stronger or more solid. (मजबूत)
Synonym: Combine, Unite, Merge, Integrate
Antonym: Decrease, Discourage, Disperse, Dissuade
Example: The administration hopes that such measures will consolidate its position.
Related Words:
Consolidation, Consolidating
Trick: This combination is consolidation.
8. Implemented: (verb)
Meaning: The process of putting a decision or plan into effect (कार्यान्वयन)
Synonym: Execution, Application, Performance, Enactment
Antonym: Abandon, Disregard, Forgetfulness, Neglect
Example: The implementation of training was staggered for groups of students.
Related Words:
Implementation, Implementing
Trick: The implementation of the plan is done with the satisfaction.
9. Protest: (noun)
Meaning: A statement or action expressing disapproval of or objection to something. (विरोध)
Synonym: Objection, Exception, Complaint, Disapproval.
Antonym: Support, Approval, Harmony, Peace.
Example: The decision was protested by dozens of people.
Related words:
Protested, Protesting
Trick: They test the protest.
10. Appointed: (adjective)
Meaning: Decided on beforehand (नियुक्त)
Synonym: Scheduled, Arranged, Prearranged, Specified
Antonym: Refusal, Abnegation, Ban, Choice
Example: She was appointed professor of chemistry at the university.
Related Words:
Appointment, Appointing
Trick: The doctor was appointed and he treated the patient
As always, if you have any questions or feedback, we'd love to hear from you. You can reach us on support@class24.study or
Call support - +91 78498 41445,+91 83029 72601,+91 78775 18210
Let's connect with CLASS24
🚀 Download the Class24 App here: