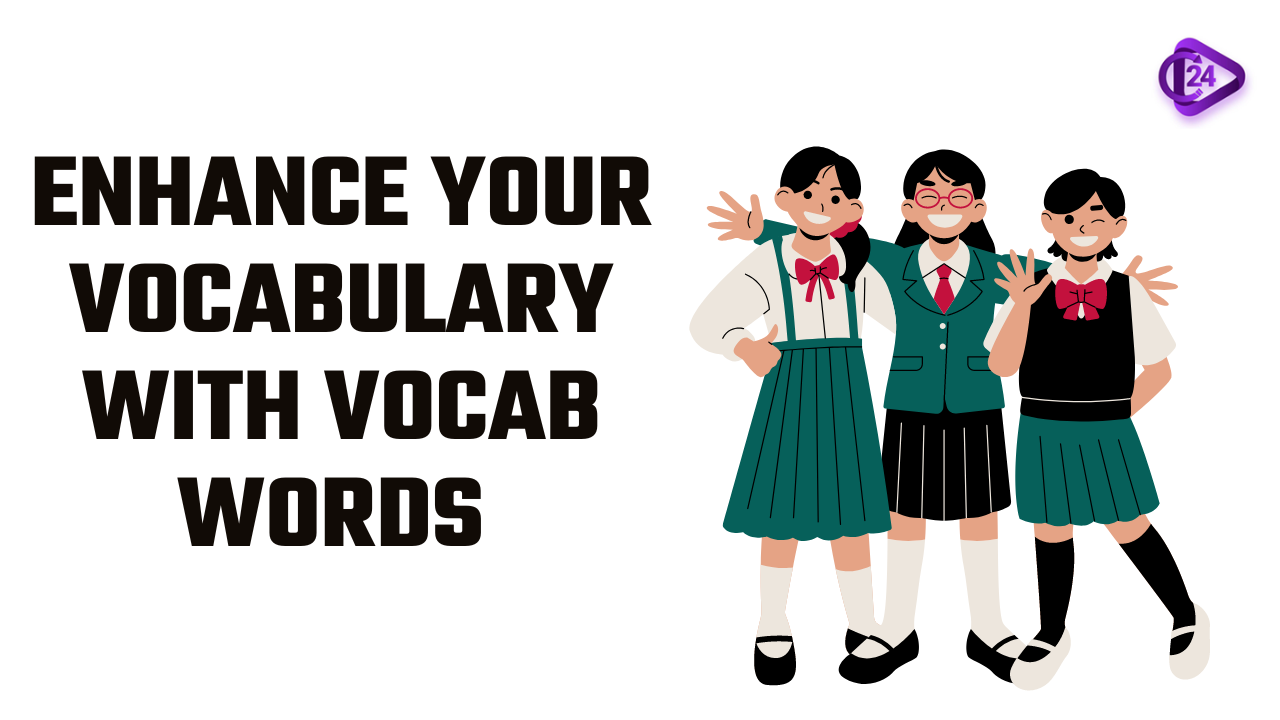 We don't need to tell you the importance of speaking fluent English. Be it facing any interview, interacting among peer groups, or gaining confidence in life in general, a person who is fluent in a global language will not feel out of place in any situation. Moreover, in many exams, vocabulary plays a major role in solving a variety of questions. So why wait, begin your learning with Class24.
Delayed: (verb)
Meaning: Make (someone or something) late or slow. (विलंब)
Synonym: Detain, Retard, Hinder, Hamper.
Antonym: Continuation, Advance, Assistance, Beginning.
Example: The doctor wants to delay surgery for a few weeks.
Related words:
Delaying
Trick: Tum clay collect karne me delay mat karo.
Consultation: (noun)
Meaning: Seek information or advice from (someone, especially an expert or professional). (परामर्श)
Synonym: Argue, Brainstorm, Consider, Deliberate
Antonym: Ignore, Neglect, Answer, Reply
Example: She consulted many respectable people in the village, but none could see a way out of the difficulty.
Related Words:
Consulting, Consultative, Consulted
Trick: They are meeting and consulting to the doctor
Scheduled: (adjective)
Meaning: Included in or planned according to a schedule. (अनुसूचित)
Synonym: Anticipated, Expected, Becoming, Coming
Antonym: Improper, Inappropriate, Incorrect, Ugly
Example: He has been forced to adjust his schedule.
Related Words:
Scheduling
Trick: His scheduled work keeps him untroubled.
Negotiating: (verb)
Meaning: Obtain or bring about by discussion. (बातचीत)
Synonym: Mediation, Settlement, Arrangement, Deal
Antonym: Confuse, Contend, Disagree, Mix Up
Example: The customer wanted to negotiate over the price
Related Words:
Negotiation, Negotiable, Negotiate, Negotiated
Trick: He is negotiating for the laundering.
Massive: (adjective)
Meaning: Exceptionally large. (बड़ा)
Synonym: Big, Colossal, Enormous, Extensive
Antonym: Common, Dwarfed, Inconsequential, Insignificant
Example: The fort had massive walls.
Related Words:
Massively
Trick: He has the massive communicative technique.
As always, if you have any questions or feedback, we'd love to hear from you. You can reach us on support@class24.study or
Call support - +91 78498 41445,+91 83029 72601,+91 78775 18210
Let's connect with CLASS24
🚀 Download the Class24 App here: