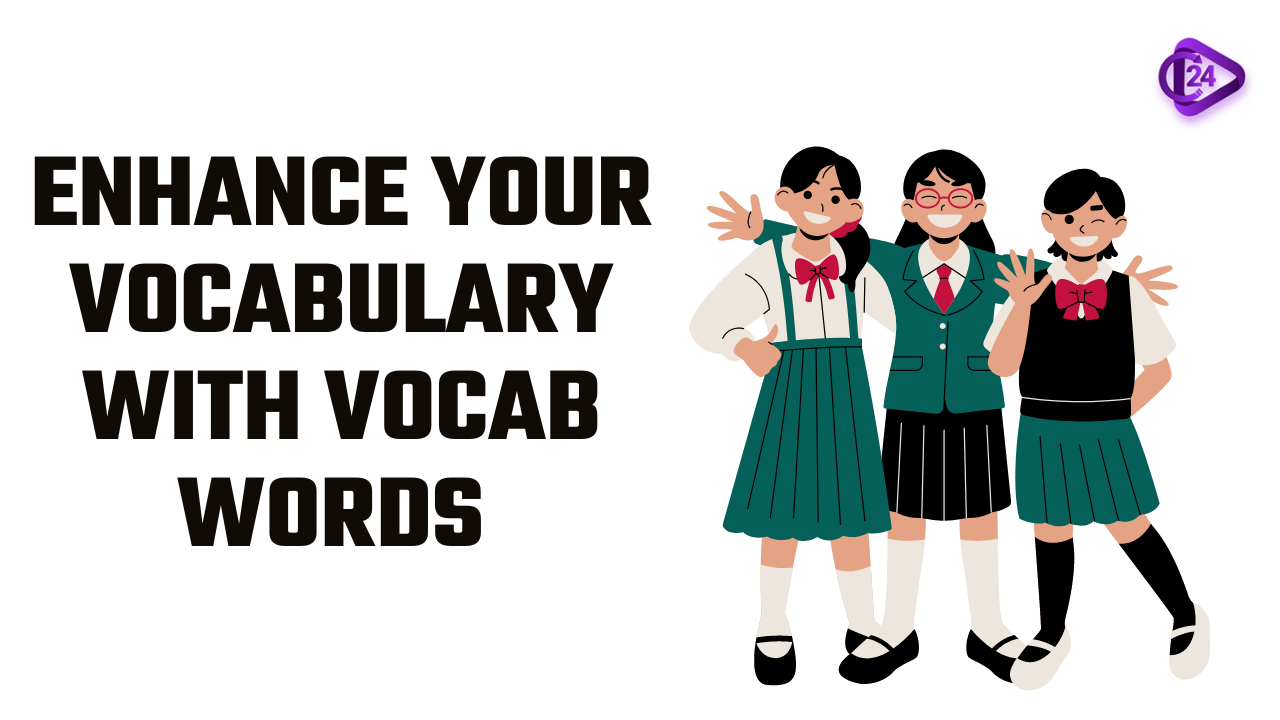 We don't need to tell you the importance of speaking fluent English. Be it facing any interview, interacting among peer groups, or gaining confidence in life in general, a person who is fluent in a global language will not feel out of place in any situation. Moreover, in many exams, vocabulary plays a major role in solving a variety of questions. So why wait, begin your learning with Class24.
Deploy: (verb)
Meaning: To put soldiers or weapons in a position where they are ready to fight. (तैनात करना)
Synonym: Position, Station, Post, Place.
Antonym: Concentrate, Conclude, Finish, Conceal.
Example: The troops were deployed for battle.
Related words:
Deployment, Deplorably, Deploying.
Trick: Assembly me boys ko deploy kiya
Intervention: (noun)
Meaning: The act of interfering with the outcome or course especially of a condition or process (हस्‍तक्षेप)
Synonym: Interference, Mediation, Arbitration
Antonym: Combine, Connect, Join
Example: Military intervention in the crisis
Related Words:
Intervene, Interventionally
Trick: He is doing the intervention during the inspection.
Dominant: (adjective)
Meaning: Having power and influence over others. (प्रभुत्व वाला)
Synonym: Presiding, Ruling, Governing, Controlling
Antonym: Auxiliary, Extra, Impotent, Incapable
Example: The ruler was depicted as dominant by his size, costume, and actions.
Related Words:
Dominance, Dominatingly
Trick: Dominant powers can cause rampant situation.
Assurance: (noun)
Meaning: Tell someone something positively to dispel any doubts. (आश्वासन)
Synonym: Encourage, Persuade, Reassure, Satisfy
Antonym: Discourage, Dissuade, Distress
Example: I can assure you that you won't be disappointed.
Related words:
Assured, Assuring, Assuredly
Trick: He assure the cure the disease.
Contentious: (adjective)
Meaning: Likely to cause argument (विवादास्पद)
Synonym: Antagonistic, Combative, Testy, Argumentative
Antonym: Unargumentative, Unaggressive, Noncontentious, Unchallengeable
Example: She has some very contentious views on education.
Related Words:
Contentiously, Contest
Trick: He always be contentious in the precious time.
As always, if you have any questions or feedback, we'd love to hear from you. You can reach us on support@class24.study or
Call support - +91 78498 41445,+91 83029 72601,+91 78775 18210
Let's connect with CLASS24
🚀 Download the Class24 App here:
Related Article: Best Online learning platform in India