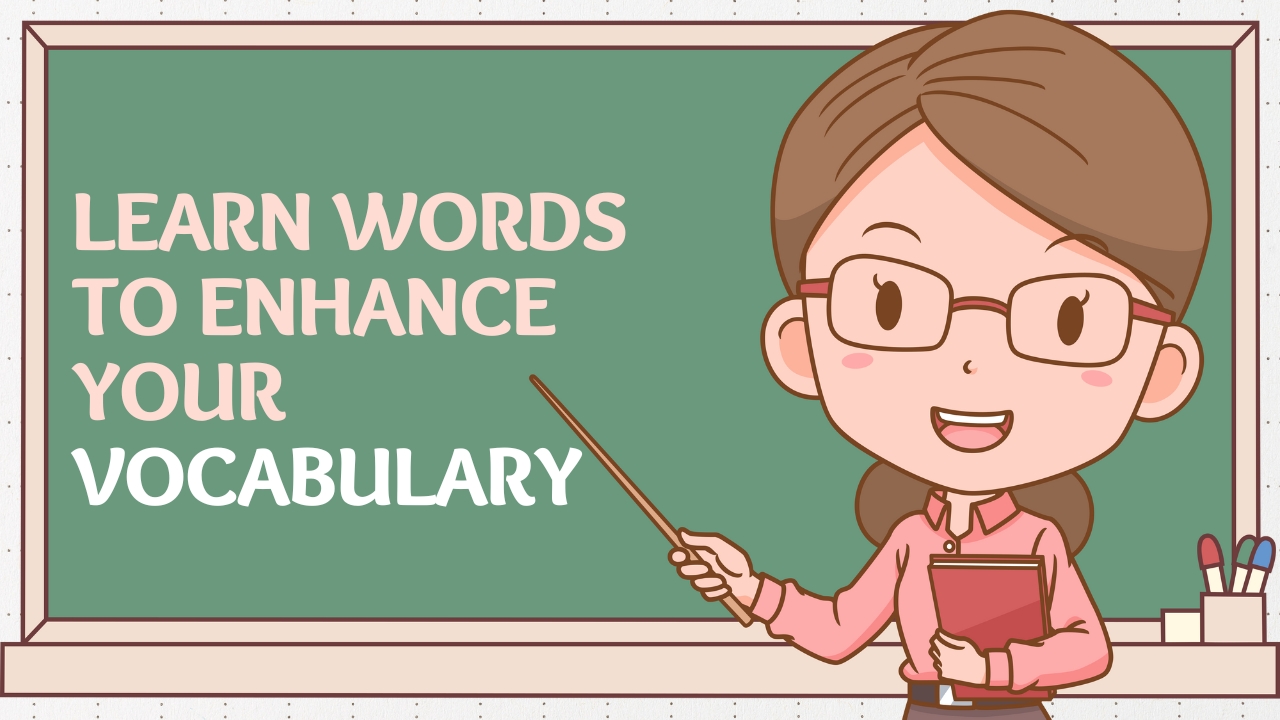 We don't need to tell you the importance of speaking fluent English. Be it facing any interview, interacting among peer groups or gaining confidence in life in general, a person who is fluent in a global language will not feel out of place in any situation. Moreover, in many exams vocabulary plays a major role in solving a variety of questions. So why wait, begin your learning with Class24.
1. Scrapped: (noun)
Meaning: A small piece or amount of something, especially one that is left over after the greater part has been used. (रद्दी)
Synonym: Fragment, Piece, Bit, Offcut
Antonym: Agreement, Harmony, Peace, Truce
Example: He jotted it down on a scrap of paper.
Trick: he was trapped in the scrapped area
Related Words:
Scrapping
Trick: The maid wrapped the scrapped pieces.
2. Dominant: (adjective)
Meaning: Having power and influence over others. (प्रभुत्व वाला)
Synonym: Presiding, Ruling, Governing, Controlling
Antonym: Auxiliary, Extra, Impotent, Incapable
Example: The ruler was depicted as dominant by his size, costume, and actions.
Related Words:
Dominance, Dominatingly
Trick: Dominant powers can cause rampant situation.
3. Presided: (verb)
Meaning: Be in the position of authority in a meeting or other gathering. (अध्यक्षता)
Synonym: Conduct, Run, Lead, Guide
Antonym: Follow, Obey, Aresbandon, Give Up
Example: He presided at the trial of the Maguire Seven.
Related Words:
Presider, Presiding
Trick: He is trying to show his presiding.
4. Tenure: (noun)
Meaning: The conditions under which land or buildings are held or occupied. (कार्यकाल)
Synonym: Tenancy, Occupancy, Holding, Residence
Antonym: Subordination, Submission, Compliance, Obedience
Example: During his tenure as head coach, the team won the
Related Words:
Tenured
championship twice.
Trick: Yeh tenure builder ki saari problems ka cure h.
5. Scheduled: (adjective)
Meaning: Included in or planned according to a schedule. (अनुसूचित)
Synonym: Anticipated, Expected, Becoming, Coming
Antonym: Improper, Inappropriate, Incorrect, Ugly
Example: He has been forced to adjust his schedule.
Related Words:
Scheduling
Trick: His scheduled work keeps him untroubled.
6. Emphasized: (verb)
Meaning: Give special importance or value to (something) in speaking or writing. (बल देना)
Synonym: Accentuate, Affirm, Assert, Highlight
Antonym: Deny, Lose, Mumble, Depreciate
Example: He emphasized how important diet was to health.
Related Words:
Emphasizing, Emphatically
Trick: The man is emphasized and characterized perfectly.
7. Convened: (verb)
Meaning: To come together or to bring people together for a meeting, etc. (आयोजित करना)
Synonym: Summon, Call, Order, Hold.
Antonym: Disperse, Divide, Scatter, Separate.
Example: We convened at the hotel for a seminar.
Related words:
Convening, Conventional.
Trick: We are urging for the convening of the party.
8. Glimpse: (noun)
Meaning: A very quick and not complete view of somebody/something (झलक)
Synonym: Flash, Glance, Impression, Peek
Antonym: Gaze, Stare, Peer, Look
Example: We glimpsed him through the window as his car sped past.
Related Words:
Glimpsed, Glimpsing
Trick: Humne mirror me ksika glimpse dekha.
9. Alliance: (noun)
Meaning: A union or association formed for mutual benefit, especially between countries or organizations. (संधि)
Synonym: Association, League, Compact, Concordat
Antonym: Dissociation, Disaffiliation, Separation, Severance
Example: We need to form a closer alliance between government and industry.
Related Words:
Allianced
Trick: The alliance set up a recognizance.
10. Residence: (noun)
Meaning: A person's home, especially a large and impressive one. (निवास स्थान)
Synonym: Apartment, Condo, Dwelling, Hall
Antonym: Business, Industry, Office
Example: He recently ended his residence at the apartment complex.
Related Words:
Resident, Residing, Resided, Residential
Trick: There is existence of any residence.
As always, if you have any questions or feedback, we'd love to hear from you. You can reach us on support@class24.study or
Call support - +91 78498 41445,+91 83029 72601,+91 78775 18210
Let's connect with CLASS24
🚀 Download the Class24 App here: