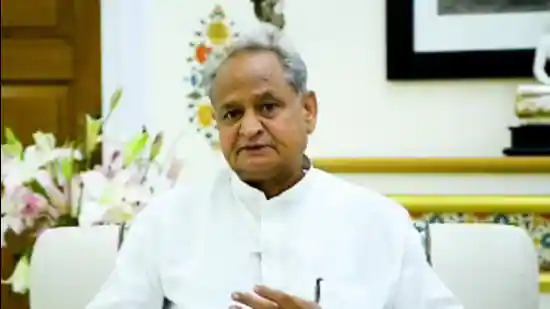 In yet another attempt to bring his government's flagship welfare schemes to the centre stage ahead of the Assembly election, Rajasthan Chief Minister Ashok Gehlot on Friday launched a video contest with daily cash prizes worth ₹2.75 lakh for the participants. Named as "Jan Samman", the contest entails shooting and uploading of short videos on the schemes.
Inflation relief camps
The beneficiaries of 10 welfare schemes are being registered at the inflation relief camps in the villages, hamlets and towns across the State since April 24. The people getting themselves registered receive the colourful 'Labharthi Guarantee Cards' promising the benefits of schemes.
For taking part in the contest, the people will be required to make videos of the length of 30 to 120 seconds and upload them on at least two social media platforms with the hashtag #JanSammanJaiRajasthan. The links for these video clips are thereafter to be submitted on a dedicated government website, from where the winners will be selected on a daily basis.
Mr. Gehlot said in a video statement that about 1.80 crore families had got themselves registered in the inflation relief camps and the purpose of the contest was to connect the remaining 15 lakh families in the State with the schemes. "I have travelled 10,000 km to visit these camps and witnessed a tremendous enthusiasm among the beneficiaries," he said.
Calling upon the people to participate actively in the contest, Mr. Gehlot said it would help in conveying the information on the schemes to more people and enable them to get the benefit.
The Hindu
(National)