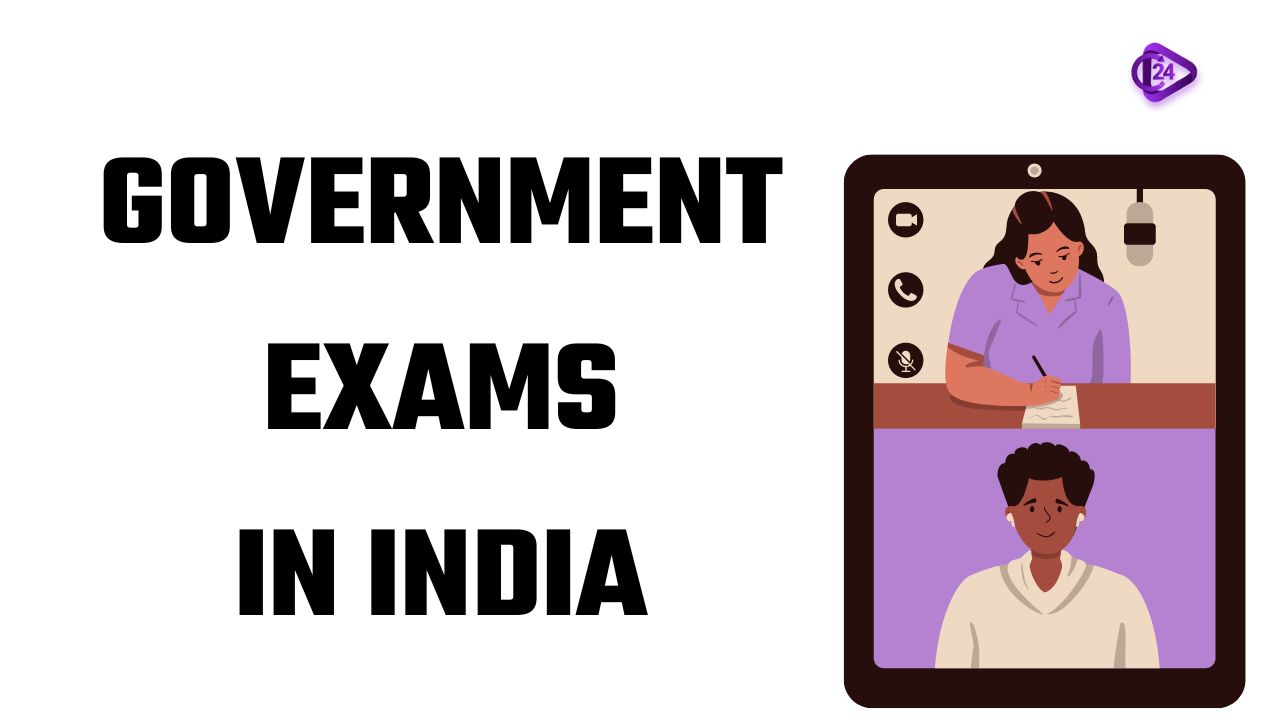 Government exams play a crucial role in India, determining the career paths and opportunities available to millions of aspiring individuals. Whether it's the Civil Services Examination, Banking Exams, or Staff Selection Commission (SSC) Exams, these tests open doors to prestigious government positions. In this article, we will explore the significance of government exams, discuss popular exams in India, provide effective preparation strategies, and highlight the advantages of choosing a government job. So, let's dive in!
Introduction
In India, government exams are highly sought after due to the stability, perks, and prestige associated with government jobs. These exams evaluate candidates' knowledge, skills, and aptitude in various domains. Clearing these exams enables individuals to secure positions in government organizations, including administrative services, banking sectors, defense services, and public sector undertakings.
Importance of Government Exams
Government exams hold immense importance as they provide equal opportunities to candidates from diverse backgrounds. They ensure a fair and transparent selection process based on merit and eligibility criteria. Moreover, government jobs offer job security, attractive salaries, allowances, and additional benefits like healthcare, pensions, and housing facilities. They also provide a platform to serve the nation and contribute to its development.
Popular Government Exams in India
Civil Services Examination (CSE):

Union Public Service Commission (UPSC) conducts the CSE to recruit candidates for prestigious positions like Indian Administrative Service (IAS), Indian Foreign Service (IFS), and Indian Police Service (IPS).

Staff Selection Commission (SSC) Exams:

SSC conducts various exams such as Combined Graduate Level (CGL), Combined Higher Secondary Level (CHSL), and Multi-Tasking Staff (MTS) to fill vacancies in different government departments.

Banking Exams:

The Institute of Banking Personnel Selection (IBPS) and State Bank of India (SBI) conduct exams like Probationary Officer (PO), Clerk, and Specialist Officer (SO) to recruit candidates for banking sector jobs.

Railway Recruitment Board (RRB) Exams:

RRB conducts exams for different posts in the Indian Railways, including Assistant Loco Pilot (ALP), Group D, and Junior Engineer (JE).
Preparation Strategies
To excel in government exams, effective preparation strategies are crucial. Here are some tips to help you:
1. Understand the Exam Pattern and Syllabus
Before starting your preparation, thoroughly understand the exam pattern, syllabus, and marking scheme. This will give you a clear roadmap to follow and help you prioritize topics accordingly.
2. Create a Study Plan
Develop a study plan that covers all the subjects and topics systematically. Allocate sufficient time for each subject, giving more focus to areas where you need improvement. Set achievable targets and track your progress regularly.
3. Study Materials and Resources
Gather relevant study materials, including textbooks, reference books, online resources, and previous years' question papers. Make use of reputed educational websites, e-learning platforms, and mobile applications that provide comprehensive study materials.
4. Coaching Centers and Online Courses
Consider enrolling in coaching centers or online courses for guidance and structured preparation. Experienced faculty and mentors can provide valuable insights, teach effective strategies, and help you stay motivated throughout the preparation journey.
5. Time Management
Develop effective time management skills to utilize your study hours efficiently. Divide your time wisely among different subjects and topics, allowing ample time for revision and practice. Avoid procrastination and maintain a disciplined study routine.
Tips for Effective Exam Preparation
Here are some additional tips to enhance your exam preparation:
1. Practice Regularly
Regular practice is the key to success in government exams. Solve previous years' question papers, sample papers, and mock tests to improve your speed, accuracy, and time management skills. Analyze your performance and identify areas that require more attention.
2. Improve General Knowledge
Government exams often have sections dedicated to general knowledge and current affairs. Stay updated with national and international news, government schemes, sports events, and important historical events. Read newspapers, magazines, and online news portals regularly.
3. Enhance Problem-solving Skills
Develop strong problem-solving skills by practicing mathematical problems, logical reasoning, and analytical questions. Work on improving your speed and accuracy while maintaining a clear understanding of concepts and formulas.
4. Stay Healthy and Stay Positive
Maintain a healthy lifestyle during the preparation phase. Take breaks, engage in physical activities, and follow a balanced diet. Surround yourself with positive and supportive individuals who can motivate you during challenging times.
Exam Day Strategies
On the day of the exam, keep the following strategies in mind:
Have a good night's sleep to ensure a fresh and focused mind on the exam day.
Reach the exam center well in advance to avoid any last-minute stress.
Carry all the necessary documents, such as admit card, identity proof, and stationery.
Read the instructions carefully before attempting the exam.
Manage your time wisely and allocate appropriate time for each section.
Attempt easier questions first to build confidence and then move on to the difficult ones.
Avoid spending too much time on a single question. If you get stuck, move ahead and come back to it later if time permits.
Review your answers before submitting the exam.
Results and Counseling
After the exams, the conducting authorities release the results on their official websites. Qualified candidates are further called for counseling, interviews, or personality tests based on the exam's requirements. Pay close attention to the counseling schedule and carry all the necessary documents for verification.
Government Job Opportunities
Clearing government exams opens up a plethora of job opportunities. Government jobs provide stability, career growth, and job satisfaction. Some benefits of working in the government sector include:
Job Security: Government jobs provide long-term job security and stability.
Attractive Salaries: Government positions offer competitive salaries with periodic revisions and increments.
Allowances and Benefits: Employees enjoy various allowances such as Dearness Allowance, House Rent Allowance, and Travel Allowance. Additionally, they receive benefits like healthcare, pensions, and gratuity.
Work-Life Balance: Government jobs often offer a better work-life balance compared to the private sector, allowing individuals to spend quality time with their families.
Conclusion
Government exams in India serve as gateways to promising careers and offer numerous benefits. They provide equal opportunities to individuals from diverse backgrounds and promote merit-based selections. By following effective preparation strategies, staying motivated, and utilizing available resources, aspirants can increase their chances of clearing these exams. So, gear up, put in your best efforts, and pave your way towards a successful career in the government sector.
FAQs
Q1. Are government exams tough to crack?
Government exams are competitive and require dedicated preparation. However, with proper planning, effective study techniques, and consistent effort, one can overcome the challenges and succeed.
Q2. Is coaching necessary for government exam preparation?
While coaching can provide guidance and structure to your preparation, it is not mandatory. Many aspirants have cracked government exams through self-study and online resources. The choice depends on your learning style and individual requirements.
Q3. How important is general knowledge for government exams?
General knowledge plays a vital role in government exams, as there are specific sections dedicated to it. Stay updated with current affairs, government schemes, and important events to score well in these sections.
Q4. Can I get a government job if I fail in my first attempt?
Yes, you can still get a government job even if you fail in your first attempt. Many exams have multiple attempts allowed, and perseverance and continuous effort can lead to success.
Q5. What are the age criteria for government exams?
The age criteria vary for different exams and categories. Generally, candidates between 18 and 30 years are eligible, with relaxation provided for reserved categories. It's essential to check the official notification for accurate information.