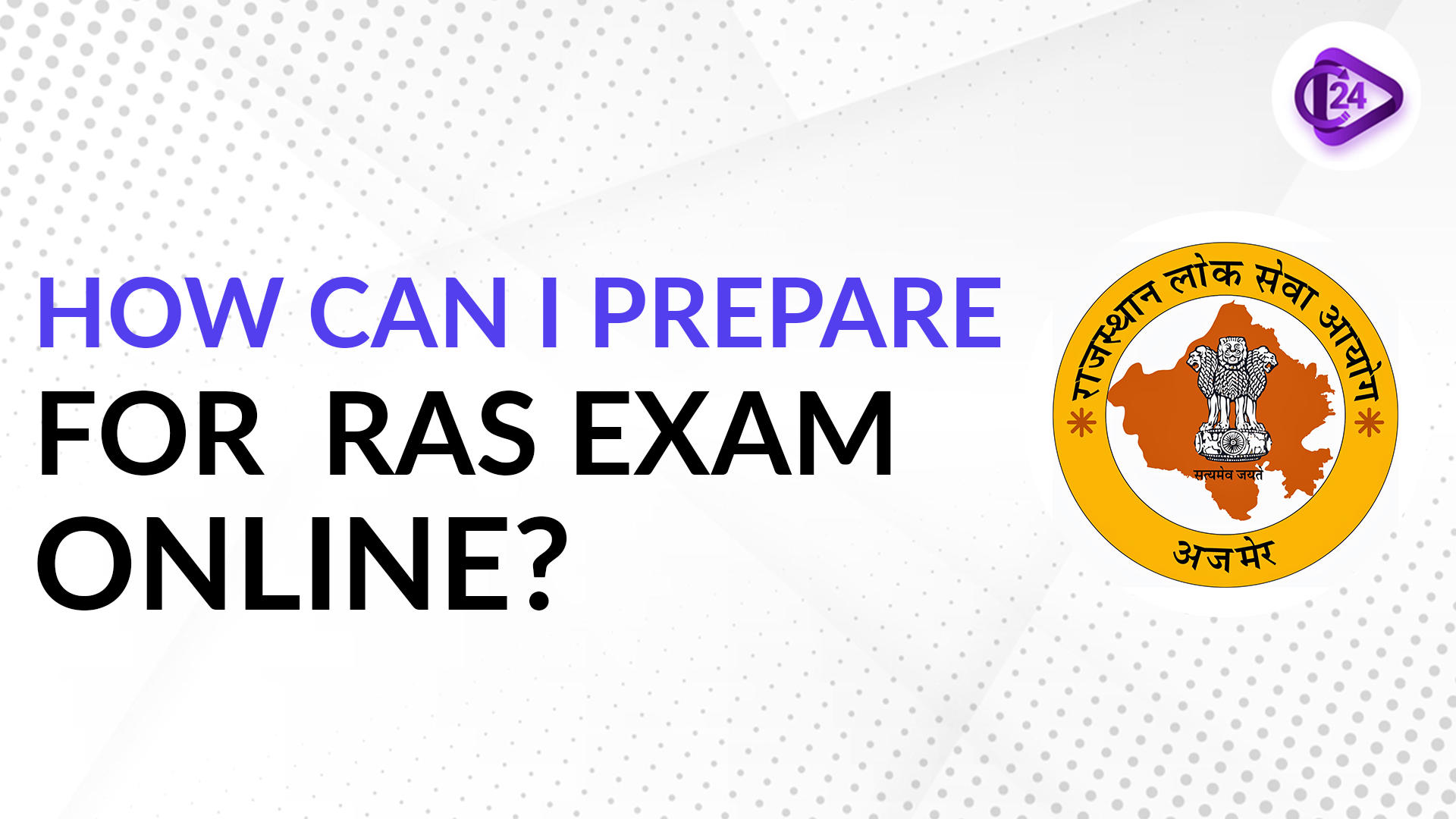 RAS Exam refers to the Rajasthan Administrative Service Examination, which is a competitive exam conducted by the Rajasthan Public Service Commission (RPSC) to recruit candidates for various administrative positions in the state government of Rajasthan, India.
The RAS Exam is conducted in three stages: the preliminary exam, the main exam, and the interview. The preliminary exam is an objective type exam that tests the candidates' general knowledge and aptitude. The main exam is a descriptive type exam that tests the candidates' knowledge in various subjects. The interview is conducted to assess the candidates' personality, communication skills, and suitability for administrative roles.
The RAS Exam is considered to be a highly competitive exam, and candidates who qualify for it can be appointed to various administrative positions in the state government, such as Deputy Collector, Deputy Superintendent of Police, Block Development Officer, and others.
Class24 is an online learning coaching platform that provides coaching for various competitive exams, including RAS. It offers a wide range of features and benefits to help students prepare for the RAS Exam.
Benefits of Class24 for RAS Exam Preparation
Choosing Class24 for RAS coaching offers several benefits, including:
Expert faculty: Class24 has a team of highly experienced and qualified faculty who provide personalized attention to each student.
Comprehensive study material: The study material provided by Class24 covers all the important topics and concepts required for the RAS exam.
Mock tests and practice questions: Class24 provides mock tests and practice questions to help students assess their preparation level and improve their performance.
Doubt clearing sessions: The doubt clearing sessions provided by Class24 help students clear their doubts and queries related to the exam.
RAS Exam Online:-
Preparing for the RAS (Rajasthan Administrative Service) Exam online can be a convenient and effective way to approach your studies. Here are some tips to help you prepare for the RAS Exam online:
Understand the exam pattern and syllabus: Start by thoroughly understanding the exam pattern and syllabus for the RAS Exam. Familiarize yourself with the different sections, subjects, and topics that will be covered in the exam. This will help you create a structured study plan.

Create a study plan: Develop a study plan that suits your schedule and allows you to cover all the subjects and topics within a reasonable timeframe. Divide your time efficiently among different subjects and allocate extra time to areas where you feel less confident. Set achievable goals for each study session and track your progress regularly.

Collect reliable study materials: Gather reliable study materials for the RAS Exam. Look for online platforms, websites, and resources that provide comprehensive study material specifically designed for the RAS Exam. These materials should cover all the relevant topics and provide in-depth explanations and practice questions.

Utilize online video lectures and courses: Take advantage of online video lectures and courses that are available for the RAS Exam. These resources can provide valuable insights and explanations for complex topics. Look for reputed platforms that offer structured courses taught by experienced educators. Ensure that the courses align with the RAS Exam syllabus.

Solve previous years' question papers: Practice solving previous years' question papers to get a better understanding of the exam pattern and the type of questions asked. This will also help you identify important topics and gauge your preparation level. Analyze your performance, identify weak areas, and work on improving them.

Join online discussion forums and study groups: Engage with online discussion forums and study groups dedicated to the RAS Exam. These platforms allow you to interact with fellow aspirants, discuss important topics, clarify doubts, and share study materials. Participating in such communities can broaden your perspective and provide additional learning resources.

Take online mock tests: Attempt online mock tests that simulate the actual RAS Exam environment. These tests will help you assess your knowledge, improve time management skills, and get familiar with the exam format. Analyze your performance in mock tests, identify areas that need improvement, and revise accordingly.

Stay updated with current affairs: Keep yourself updated with current affairs, especially topics related to Rajasthan and national importance. Read newspapers, magazines, and reliable online sources to stay informed about the latest news, government schemes, socio-political developments, and economic updates.

Practice time management: Manage your time effectively during your online preparation. Allocate dedicated study hours for each subject and topic. Set deadlines for completing specific portions of the syllabus. Regularly revise and practice, giving equal attention to all subjects.

Stay motivated and disciplined: Maintain a positive mindset throughout your online preparation for the RAS Exam. Stay motivated, disciplined, and focused on your goals. Develop a routine, take breaks when necessary, and reward yourself for achieving milestones.
Remember, online preparation requires self-discipline and dedication. Stay consistent, seek help when needed, and continuously evaluate and adjust your study plan to ensure efficient progress.
Conclusion:-

In conclusion, if you are looking for the best online coaching for RAS, then Class24 is the right choice for you. With its experienced faculty members, comprehensive study material, and affordable pricing, Class24 has helped thousands of students crack RAS. So, what are you waiting for? Join Class24 today and take the first step towards your dream career.