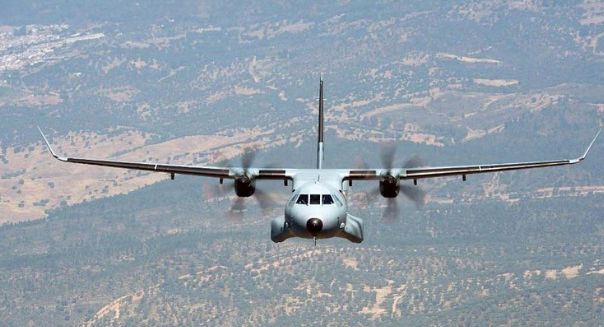 New Delhi: The first C-295 transport aircraft meant for the Indian Air Force (IAF) has made its maiden flight in Spain, and is set to be delivered in October this year.
With the first flight done, an IAF team of pilots and technicians will fly soon to Spain to undertake training, sources in the defence and security establishment told ThePrint.
The team will undergo classes, and train on a simulator, before moving on to the actual aircraft for further training once the delivery takes place.
While 16 C-295 aircraft are to be manufactured in Seville, Spain, and delivered to the IAF in 'fly-away' condition, 40 more would be manufactured and assembled by Tata Advanced Systems (TASL) in India as part of an industrial partnership with Airbus.
These aircraft of 5- to 10-tonne capacity will replace the IAF's ageing fleet of the British-made Avro transport aircraft that first flew in 1961.
With the deal, India will become the largest operator of a C-295 fleet.
"This first flight represents a significant accomplishment for the first Make-in-India aerospace programme," Jean-Brice Dumont, head of Military Air Systems at Airbus Defence and Space, said in a statement.
The global C-295 programme comprises a total of 280 orders from 39 operators.
More orders could follow
The first 'made-in-India' C-295 will be rolled out in 2026, and the entire order is slated to be completed by 2031, at the rate of eight aircraft per year.
However, while an order for 56 aircraft is in play, more could follow from the armed forces, including orders of at least 16 aircraft each by the Navy and the Coast Guard.
The IAF, too, is likely to order more once they complete an internal study on what it wants for the transport fleet in the future.
This is because the AN-32, which is the backbone of the Indian military's aerial logistical needs, is of the same class as the C-295 and will start getting phased out by 2032.
IAF sources say that the C-295 performs better than the AN-32 and is capable of landing on short and uneven runways, unlike the Soviet-made aircraft.
India is looking at possible exports of the C-295 while also pitching itself as a maintenance repair and overhaul (MRO) hub for this aircraft, which is operated by a number of countries in the region, including the UAE, the Philippines, Thailand, Uzbekistan and Indonesia.
The Print
(national)
As always, if you have any questions or feedback, we'd love to hear from you. You can reach us on support@class24.study or
Call support - +91 78498 41445,+91 83029 72601,+91 78775 18210
Let's connect with CLASS24
🚀 Download the Class24 App here:
Related Articles:-
India's best online learning platform
Study govt exam
best platform for government exam preparation
best online coaching for ras
rrb alp technician coaching
nagar palika eo previous year question paper
best ras test series
best test series for ras
best test series for ras pre
ras prelims preparation
ras free study material
govt exam aspirant app for pc
online government exams preparations
rrb alp technician online course
kvs librarian online coaching
ras pre preparation
shipra mam biology
class 24
class24 app
class 24 bhunesh sir
class 24 app
class 24 app download for pc
study 24
ras preparation strategy
rajasthan informatics assistant coaching
free ras study material
rrb alp technician online coaching
kvs librarian online coaching,
best online test series for ras
best online test series for ras
top exam preparation portal in India< best YouTube channel for ras preparation
best online study platform
how to start ras exam preparation
best online platform for govt exam preparation
best online course for competitive exams
best online coaching for kvs
competitive exam app
free online competitive exam preparation
best online classes for ssc chsl
defense exam preparation
best online test platform
best study website
best learning platform in India
best online classes for ssc chsl