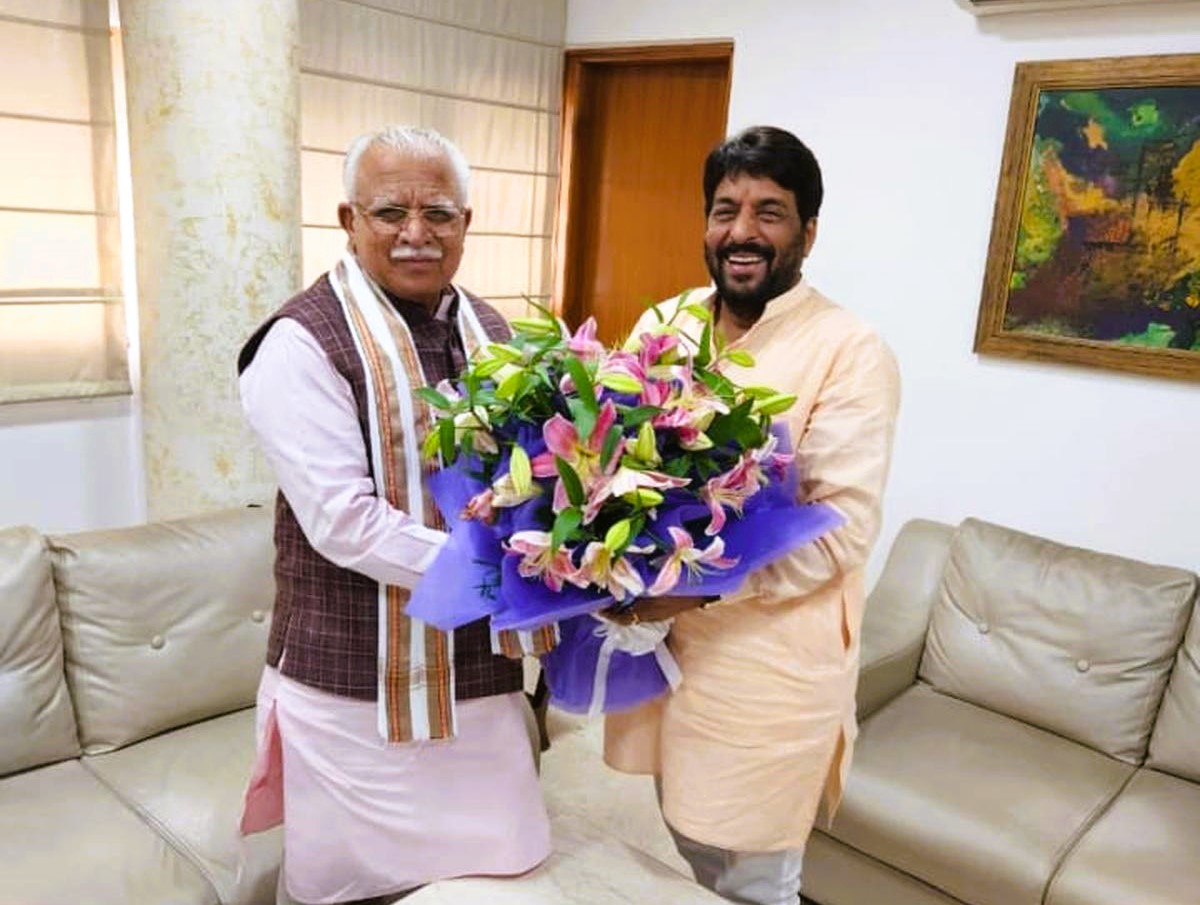 Days after a Delhi court acquitted him in a 2012 case over 'abetting' the suicide of flight steward Geetika Sharma, Haryana Lokhit Party president and Sirsa MLA Gopal Kanda on Friday paid Chief Minister Manohar Lal a visit.
Mr. Kanda tweeted that he called on Mr. Lal to discuss matters related to the State and Sirsa district. However, the meeting fuelled 'speculation' about his 'induction' into the Haryana Cabinet.
"Met honourable Chief Minister Manohar Lal at Haryana Bhawan in Delhi. The roads, canals and storm water projects of Sirsa were discussed. The Chief Minister showed positive attitude towards the development projects," read the tweet, 'accompanied' by a picture of him offering Mr. Lal a bouquet.
A BJP source, requesting 'anonymity', said a Cabinet reshuffle could not be ruled out to balance the caste and regional equations ahead of the elections next year and Mr. Kanda is expected to lobby for his inclusion in the Cabinet.
Following the Haryana Assembly polls in 2019, the HLP had announced its unconditional support to the Bharatiya Janata Party government. The BJP had not acknowledged the support formally due to the pending criminal case against Mr. Kanda, but his outfit was officially inducted into the National Democratic Alliance earlier this month.
A Vaishya and a 'prominent' non-Jat leader in Sirsa, the businessman-turned-politician enjoys a good rapport with Mr. Lal and could be key to the BJP's 'expansion' in the district, the source added.
The Hindu
(National