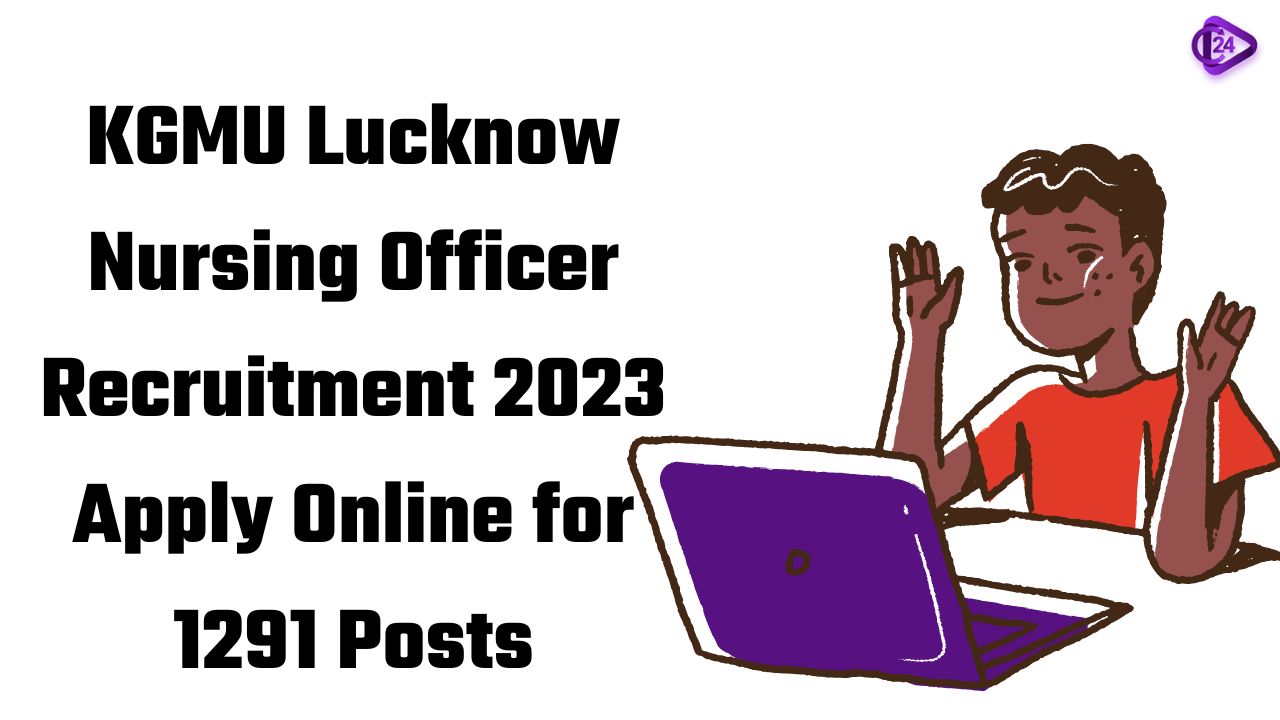 King George's Medical University (KGMU) in Lucknow has recently announced the Nursing Officer Recruitment for the year 2023, offering a golden opportunity for aspiring nursing professionals. With 1291 vacancies for the post of Nursing Officer, KGMU aims to strengthen its healthcare workforce and provide excellent nursing services to patients. If you are passionate about nursing and wish to work in a prestigious medical institution, this recruitment drive is the perfect chance to fulfill your dreams. Interested candidates can apply online following the specified procedure and ensure they meet the eligibility criteria.
About King George's Medical University (KGMU)
King George's Medical University, popularly known as KGMU, is one of India's leading medical universities located in Lucknow, Uttar Pradesh. Established in 1911, it holds a rich legacy and reputation for providing exceptional medical education, patient care, and cutting-edge research. KGMU offers various undergraduate, postgraduate, and doctoral programs in medicine and allied health sciences.
The university boasts state-of-the-art infrastructure, world-class faculty, and advanced medical facilities, making it a sought-after institution for medical students and professionals. KGMU plays a crucial role in healthcare services, medical research, and training future healthcare leaders.
KGMU Lucknow Nursing Officer Recruitment 2023
The KGMU Lucknow Nursing Officer Recruitment 2023 is a significant step by the institution to enhance its nursing workforce. With 1291 openings for the Nursing Officer post, KGMU aims to attract talented and compassionate nursing professionals who can contribute to the university's commitment to providing quality healthcare.
KGMU Nursing Officer Exam 2023 : Category Wise Vacancy Details

UR

OBC

EWS

SC

ST

Total

510

348

128

279

26

1291
Eligibility Criteria
Educational Qualification
To apply for the KGMU Nursing Officer Recruitment 2023, candidates must have completed B.Sc. Nursing or General Nursing and Midwifery (GNM) from a recognized institute. Additionally, candidates must be registered with the Uttar Pradesh State Nursing Council.
KGMU Nursing Officer Recruitment 2023 : Vacancy Details Total : 1291 Post

Post Name

Total

KGMU Nursing Officer Eligibility

Nursing Officer

1291

Bachelor Degree in Nursing (B.SC Nursing) OR B.Sc (Post Certificate) / Post Basic B.Sc Nursing OR Diploma in General Nursing Midwifery GNM.

Registration in Indian Nursing Council.

For Diploma Candidate Required 2 Year Experience.

More Details Read the Notification.
KGMU Lucknow Nursing Officer Notification 2023 : Age Limit as on 01/01/2023
The minimum age for applicants is 21 years, and the maximum age should not exceed 35 years. Reserved category candidates may be eligible for age relaxation as per government norms.
Minimum Age : 18 Years
Maximum Age : 40 Years.
Age Relaxation Extra as per King George's Medical University Uttar Pradesh, Lucknow, India Recruitment Rules.
Application Process
Candidates interested in applying for the Nursing Officer Recruitment at KGMU should follow the online application process outlined below:
Visit the official website of King George's Medical University.
Navigate to the "Recruitment" section and find the Nursing Officer Recruitment 2023 notification.
Carefully read the notification to understand the eligibility criteria and important details.
Click on the "Apply Online" link.
Complete the registration process by providing required details.
Log in using the provided credentials and fill in the application form with accurate information.
Upload scanned copies of the photograph and signature as per the specified dimensions.
Pay the application fee, if applicable, using the provided payment options.
Review all the information provided and submit the application form.
Take a printout of the application confirmation for future reference.
Candidates should submit their applications before the closing date mentioned in the official notification to avoid any last-minute inconvenience.
Selection Procedure
The selection process for the KGMU Nursing Officer Recruitment 2023 will involve a written examination and a personal interview. Candidates who meet the eligibility criteria and successfully submit their applications will receive admit cards for the written exam. Those who qualify in the written test will be called for the personal interview, where their nursing skills and expertise will be evaluated.
Exam Pattern and Syllabus
The written examination for the KGMU Nursing Officer post will likely include multiple-choice questions (MCQs) covering subjects such as Nursing Fundamentals, Medical-Surgical Nursing, Pharmacology, Child Health Nursing, and Mental Health Nursing. Aspiring candidates should prepare thoroughly in each of these areas to excel in the examination.
Preparation Tips for the Exam
Understand the Exam Pattern: Familiarize yourself with the exam pattern and syllabus to create an effective study plan.
Time Management: Practice time management while solving mock tests and previous year's question papers.
Revise Nursing Concepts: Focus on fundamental nursing concepts and principles.
Stay Updated: Keep yourself updated with the latest developments in the nursing field.
Salary and Benefits
Candidates selected for the Nursing Officer position at KGMU will receive an attractive salary package along with various benefits and allowances as per university norms.
Important Dates to Remember
KGMU Nursing Officer (Sister Grade II) Recruitment 2023

UPNHM CHO 4000 Post Short Details of Notification

Important Dates

Application Begin : 22/07/2023

Last Date for Apply Online : 10/08/2023

Pay Exam Fee Last Date : 10/08/2023

Exam Date : As per Schedule

Admit Card Available : Notified Soon

Application Fee

General / OBC / EWS : 1180/-

SC / ST / PH : 708/-

Pay the Exam Fee Through Debit Card / Credit Card / Net Banking / UPI Fee Mode Only
Frequently Asked Questions (FAQs)
Q: Can male candidates apply for the KGMU Nursing Officer Recruitment 2023?
A: Yes, both male and female candidates are eligible to apply for the Nursing Officer post.
Q: Is there any reservation for candidates from economically weaker sections?
A: Yes, the university follows government guidelines on reservations for economically weaker sections.
Q: How will candidates be informed about the examination schedule?
A: The examination schedule and admit card details will be communicated through the official website and registered email.
Q: Can candidates from other states apply for the KGMU Nursing Officer Recruitment?
A: Yes, candidates from any state can apply, provided they meet the specified eligibility criteria.
Q: Is experience mandatory for the Nursing Officer post?
A: While experience may be preferred, fresh graduates can also apply for the Nursing Officer position.
Conclusion
The KGMU Lucknow Nursing Officer Recruitment 2023 is an excellent opportunity for nursing professionals to contribute their skills and compassion to a renowned medical institution. Eligible candidates should apply online within the specified dates and prepare diligently for the written examination and interview. With dedication and commitment, candidates can secure a valuable Nursing Officer position at King George's Medical University.