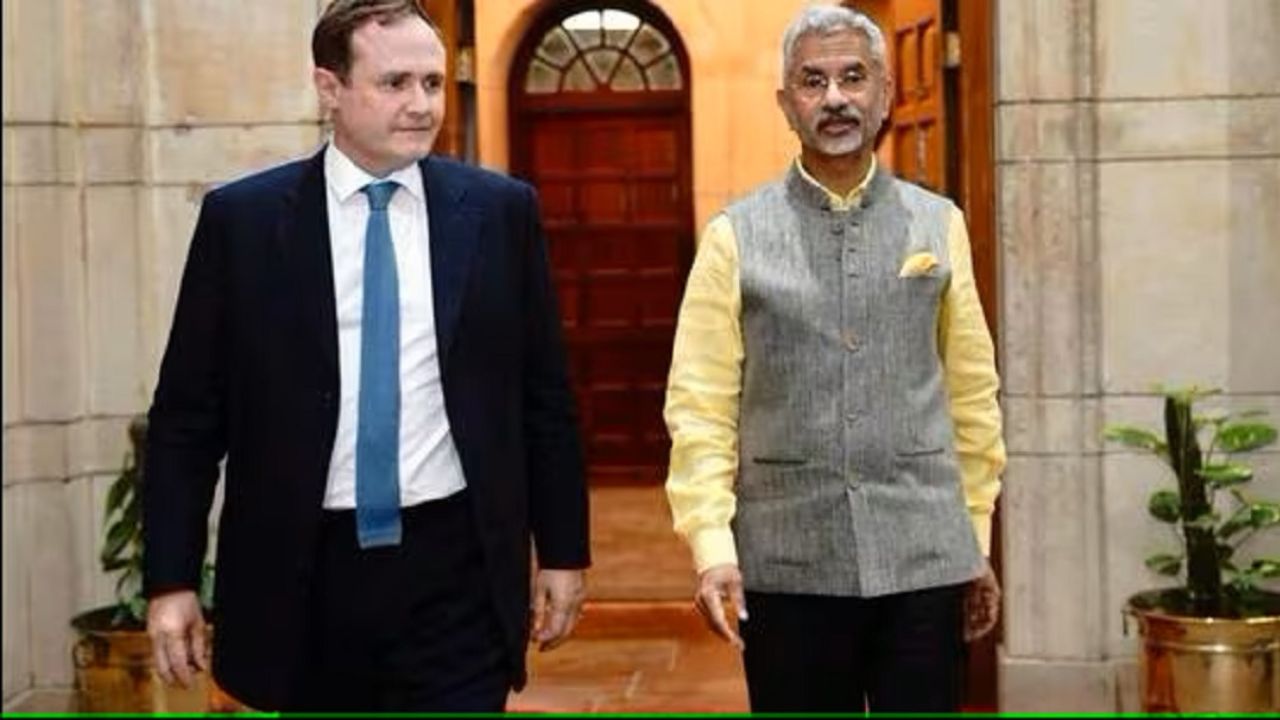 Khalistani extremism on UK security minister's agenda during India visit
UK security minister Tom Tugendhat told EAM S Jaishankar that the British government has allocated new funds to tackle pro-Khalistan extremism
The UK government has allocated new funds to enhance the country's capability to tackle pro-Khalistan extremism, an issue that has emerged as an irritant in India-Britain ties in recent months, UK security minister Tom Tugendhat told external affairs minister S Jaishankar during a meeting in New Delhi on Thursday.
Tugendhat said that the outlay of £95,000 will enhance the British government's understanding of the threat posed by pro-Khalistan extremism and complement work being done by the India-UK joint extremism task force.
The funding will also improve the UK's ability to identify and disrupt extremist narratives and activity, said a statement from the UK high commission.
Tugendhat, who is in India on a three-day visit to attend the G20 anti-corruption ministerial meeting, is also set to meet National Security Adviser Ajit Doval on Friday. The activities of pro-Khalistan elements in the UK is expected to figure in this meeting.
Doval and Tugendhat will also discuss global security and outcomes from a meeting of the joint extremism task force held early this month, the statement said.
Violent protests by Khalistani elements outside the Indian high commission in London, including one in March when protestors pulled down the national flag, and a poster campaign in recent weeks that has targeted senior Indian diplomats had angered the Indian government. The Indian side lodged a strong protest against these activities, prompting the British leadership to offer assurances about the safety of Indian missions and diplomatic staff.
Tugendhat, whose visit is also aimed at bolstering bilateral cooperation on security initiatives, said, "A deeper partnership between our two nations means we can more effectively tackle the security threats we both face. I'm committed to working together to enhance our understanding of and capabilities against extremism – whatever form it takes."
The British high commission's statement said the UK government remains committed to working with its Indian counterpart "following the unacceptable attack against the Indian high commission in London in March 2023". The security of the Indian mission and its staff "are of utmost importance" to the UK, which takes the "protective security of the Indian high commission extremely seriously".
"The unique connection between our people brings both huge opportunities and security challenges. Through mechanisms like the joint extremism task force, we are acting jointly on countering threats, including pro-Khalistan extremism, as well as on migration, to keep our people safe," British high commissioner Alex Ellis added.
Before travelling to Kolkata for the G20 anti-corruption ministerial meeting on August 12, Tugendhat will visit the Central Bureau of Investigation (CBI) to discuss joint challenges posed by child sexual exploitation and abuse, and fraud.
"Corruption also harms our prosperity, damages our society and threatens our national security," he said, adding that the G20 ministerial meeting will be an opportunity to strengthen global resilience and cracking down on corruption.
The UK government recently launched a fraud strategy, which includes a new National Fraud Squad that will work with international partners, including the CBI, and the UK intelligence community to ensure that fraud cells are shut down.
At the G20 meeting, Tugendhat will emphasise the UK's commitment to fight corruption, which undermines national security and global prosperity, the British high commission said.
The UK-India home affairs cooperation covers extremism and counter-terrorism, corruption, fraud, cyber security, public safety and migration.
The joint extremism task force focuses on enhancing bilateral cooperation to tackle extremism and ensures action against groups and individuals seeking to incite violent extremism, or those involved in financing such activities.
India and the UK are currently negotiating a free trade agreement and total two-way trade in goods and services was worth £36.3 billion in the four quarters to the end of the first quarter of 2023. Investments by the two sides support more than half-a-million jobs across both economies.
Hindustan Times
(National)