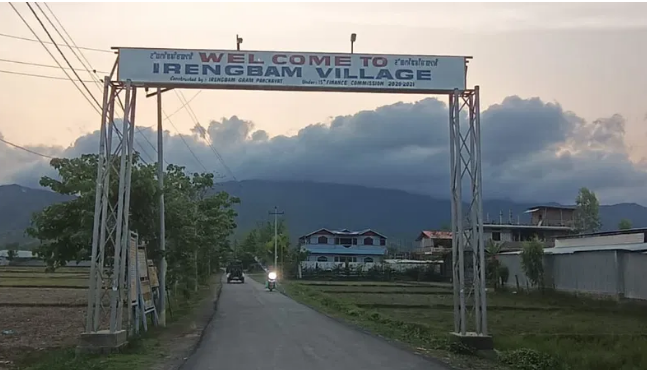 Guwahati: As the death toll in Manipur ethnic clashes crossed 70 last week, a sense of fear and uncertainty grips people from both Kuki and Meitei communities. The mistrust runs deep in the aftermath of the clashes this month, and it is likely to take massive efforts by the Centre and the state government to try bridge the divide.
More than 46,000 people have been evacuated to relief camps so far, with about 3,000 others evacuated to other states in special flights. As many as 385 FIRs have been lodged across the state and 456 stolen arms recovered, security adviser to Manipur government, Kuldiep Singh, told media in Imphal Sunday.
On Monday, moments after Manipur CM N. Biren Singh returned from Delhi to announce that "there is no such situation that will affect or alter the integrity of the state", 10 Chin-Kuki-Mizo-Zomi-Hmar legislators, including seven from the BJP, wrote to Union Home Minister Amit Shah demanding "separation from the state of Manipur".
"There are no tribals left in Imphal valley, there are no Meiteis left in the Hills," they wrote, blaming the Manipur government and its police for the "pogrom against the Kuki tribals".
The Meiteis, the Nagas, and the Kuki-Chin-Mizo or the Kukis are the three main ethnic groups in Manipur. While the Meiteis inhabiting the central Valley belong to the general category, the tribals (Scheduled Tribes) living in the Hill districts belong to two groups — the Naga and Kuki.
Terming the ethnic conflict "premeditated", the legislators stated that Kuki colonies and houses were marked — aided by a survey done some years ago by "radicalised Meitei groups" — and attacked in Imphal city.
"No resignations have been announced yet, but we are ready, if that's what it takes," one of the BJP MLAs in the ten-member group told ThePrint.
The Print
(National)
As always, if you have any questions or feedback, we'd love to hear from you. You can reach us on support@class24.study or
Call support - +91 78498 41445,+91 83029 72601,+91 78775 18210
Let's connect with CLASS24
🚀 Download the Class24 App here:
Related Articles:-
India's best online learning platform
Study govt exam
best platform for government exam preparation
best online coaching for ras
rrb alp technician coaching
nagar palika eo previous year question paper
best ras test series
best test series for ras
best test series for ras pre
ras prelims preparation
ras free study material
govt exam aspirant app for pc
online government exams preparations
rrb alp technician online course
kvs librarian online coaching
ras pre preparation
shipra mam biology
class 24
class24 app
class 24 bhunesh sir
class 24 app
class 24 app download for pc
study 24
ras preparation strategy
rajasthan informatics assistant coaching
free ras study material
rrb alp technician online coaching
kvs librarian online coaching,
best online test series for ras
best online test series for ras
top exam preparation portal in India< best YouTube channel for ras preparation
best online study platform
how to start ras exam preparation
best online platform for govt exam preparation
best online course for competitive exams
best online coaching for kvs
competitive exam app
free online competitive exam preparation
best online classes for ssc chsl
defense exam preparation
best online test platform
best study website
best learning platform in India
best online classes for ssc chsl