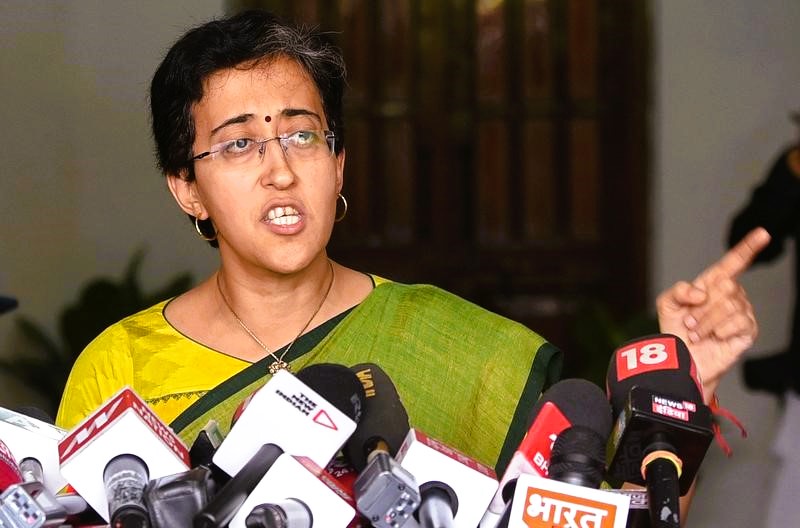 'Chief Secretary sent 10-page letter citing the GNCTD ('Amendment) Act, 2023'.
Services Minister Atishi on Thursday said Chief Secretary Naresh Kumar has 'refused to follow her directions that all proposals to be put before the National Capital Civil Services Authority (NCCSA) need her approval.
"Today an unelected bureaucracy is deciding how this city will run. We tried creating a 'coordination mechanism for NCCSA, but the Chief Secretary has refused to accept it," Ms. Atishi told reporters. She said the Chief Secretary sent her a 10-page letter citing the GNCTD (Amendment) Act, 2023, refusing to follow her directions. "If officers write letters like this and refuse to follow directions of the elected government, it will undermine democracy and the Constitution," she said.
Bureaucracy vs govt.
On August 16, the Services Minister issued an order that without her approval no proposal for transfers and postings of officers can be put up before the NCCSA, which was formed by the Central government's May 19 ordinance, effectively 'negating the Supreme Court's May 11 ruling that gave control of Delhi's 'bureaucracy to the elected government. The same procedure has to be followed for all vigilance and non-vigilance related matters too, as per the order.
On August 7, Parliament passed the Government of National Capital Territory of Delhi (Amendment) Bill, 2023, which replaced the ordinance. On August 12, it received the President's assent. The NCCSA 'comprises the Chief Minister as chairperson, the Chief Secretary as member and Principal Secretary (Home) as member secretary. The decisions of the NCCSA will be based on a majority. In case of a difference of opinion between the NCCSA and the L-G, the final decision rests with the L-G.
When contacted, Mr. Kumar did not comment on the development.
The Hindu
(National)