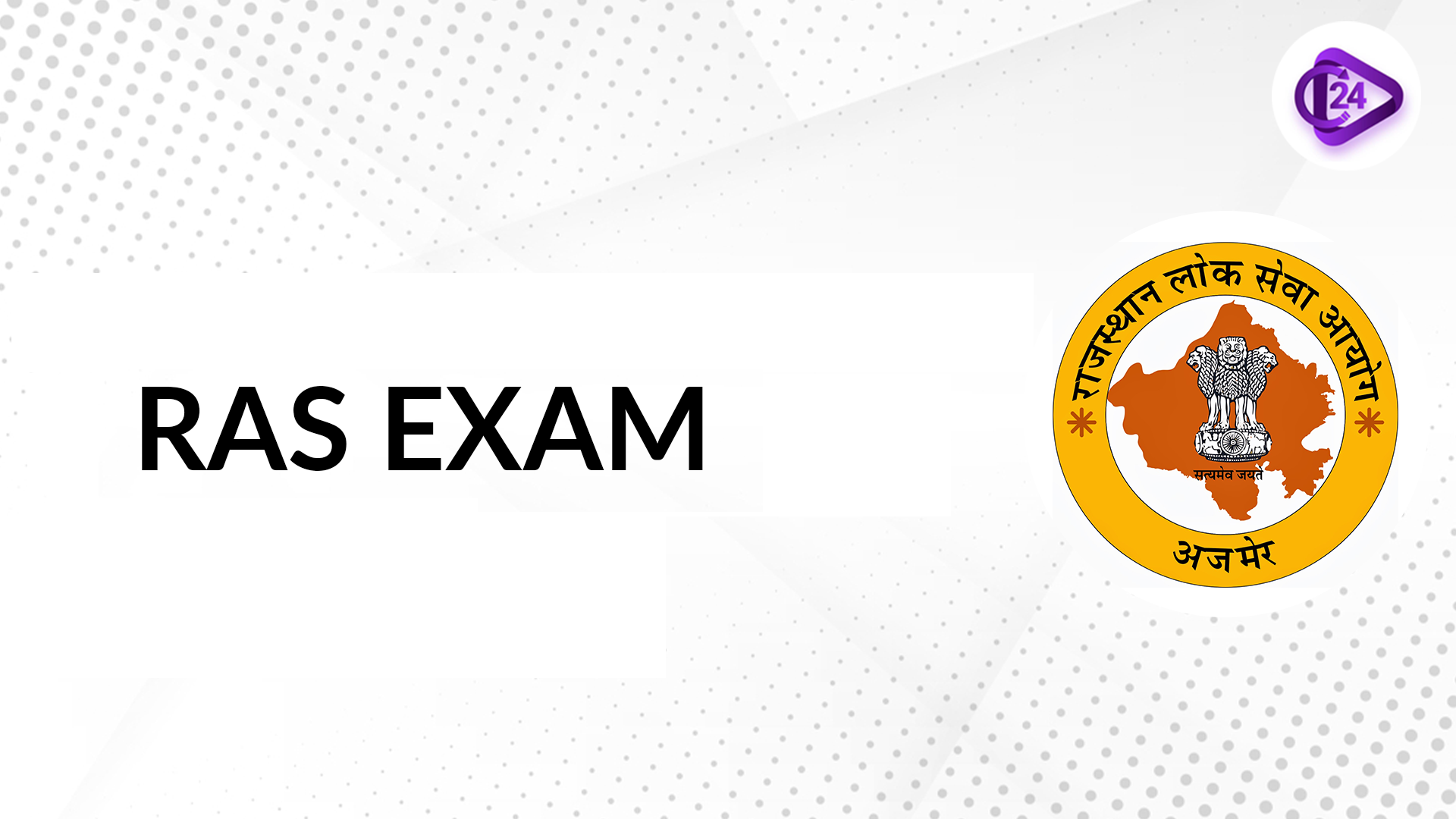 Are you preparing for the RAS (Rajasthan Administrative Service) examination and looking for the best online coaching and test series? Look no further! In this article, we will explore the top options for best online coaching and test series specifically provided by Class24. With their comprehensive courses, effective test series, and proven success record, Class24 is an excellent choice for aspirants aiming to crack the RAS examination. Let's dive into the details and discover the benefits of choosing Class24 for your RAS preparation.
1. Understanding RAS: An Overview
The Rajasthan Administrative Service (RAS) is a prestigious examination conducted by the Rajasthan Public Service Commission (RPSC). It serves as the gateway to administrative positions in the state government of Rajasthan, India. The RAS examination consists of three stages: Preliminary Examination, Main Examination, and Personality Test.
2. Importance of best Online Coaching for RAS Exam
Best Online coaching has become increasingly popular among RAS aspirants due to its flexibility, accessibility, and personalized learning experience. It allows you to learn at your own pace, access study materials anytime and anywhere, and receive expert guidance from experienced faculty members. Online coaching provides comprehensive coverage of the RAS syllabus, interactive video lectures, doubt-solving sessions, and regular assessments to evaluate your progress.
3. Introducing Class24: Your Path to Success
When it comes to the best online coaching for RAS, Class24 stands out as a reliable and trusted platform. With its commitment to providing quality education and effective preparation resources, Class24 has helped numerous students achieve their RAS goals. The platform offers a user-friendly interface, a vast repository of study materials, experienced faculty, and personalized guidance to ensure your success in the RAS examination.
4. Comprehensive Online Coaching for RAS Exam
Class24 offers comprehensive best online coaching for RAS Exam, covering all subjects and topics included in the RAS syllabus. Their courses are designed to provide in-depth understanding, conceptual clarity, and strategic preparation techniques. The study materials provided by Class24 are meticulously curated, ensuring that you have access to the most relevant and up-to-date content.
5. Effective Test Series for RAS Exam Preparation
To assess your knowledge and enhance your exam preparation, Class24 offers effective test series specifically tailored for RAS Exam. These test series simulate the actual examination environment and help you familiarize yourself with the exam pattern, question types, and time management techniques. With detailed performance analysis and feedback, Class24's test series enable you to identify your strengths and areas that require improvement.
6. RAS Exam Preparation Strategy with Class24
Class24 understands the importance of a well-defined preparation strategy for cracking the RAS examination. They provide expert guidance on creating a personalized study plan, time management techniques, and effective revision strategies. The faculty at Class24 ensures that you are equipped with the right approach and resources to maximize your chances of success.
7. Best Test Series for RAS Preliminary Examination
Class24 offers some of the best test series for the RAS Preliminary Examination. These test series are designed to cover all sections of the examination, including General Knowledge, General Science, History, Geography, Economy, and Current Affairs. With a diverse range of questions and comprehensive explanations, these test series help you evaluate your preparation and improve your performance.
8. RAS Pre-Preparation Tips and Techniques
To optimize your RAS pre-preparation, here are some tips and techniques:
9. Best Practices for RAS Exam Preparation
In addition to online coaching and test series, here are some best practices to enhance your overall RAS exam preparation:
10. Ras Exam Preparation with Add-On Class24
Class24 offers an add-on feature that further enhances your RAS exam preparation. With additional resources, live doubt-solving sessions, and personalized mentoring, this add-on ensures that you have all the necessary tools to excel in the RAS examination. It provides an extra edge and boosts your confidence during the preparation phase.
Conclusion
Choosing the right online coaching and test series is crucial for your RAS preparation journey. With Class24, you gain access to comprehensive online coaching, effective test series, personalized guidance, and a proven track record of success. By following a strategic preparation strategy, utilizing the best resources, and staying motivated, you can achieve your goal of becoming an RAS officer.
Frequently Asked Questions (FAQs)
Q: Is Class24 suitable for beginners in RAS Exam preparation?
A: Absolutely! Class24 caters to students at all stages of RAS exam preparation, including beginners. The platform provides comprehensive study materials, personalized guidance, and effective test series to ensure a strong foundation and progressive learning experience.
Q:

Can I access Class24's online coaching and test series from anywhere?
A: Yes, Class24's online coaching and test series can be accessed from anywhere with an internet connection. The platform offers a seamless learning experience on desktops, laptops, and mobile devices.
Q:

How can I enroll in Class24's online coaching for RAS?
A: Enrolling in Class24's online coaching is easy. Visit their official website, browse through the available courses, select the desired RAS course, and complete the enrollment process. You will gain instant access to the course materials and resources.
Q:

Does Class24 provide doubt-solving sessions?
A: Yes, Class24 offers doubt-solving sessions as part of their online coaching program. You can clarify your doubts by interacting with experienced faculty members or through dedicated doubt-solving forums.
Q:

What is the success rate of students who have availed Class24's RAS exam coaching and test series?
A: Class24 has a remarkable success rate, with numerous students achieving success in the RAS examination. The platform's comprehensive approach, quality study materials, and personalized guidance contribute to the success of its students.