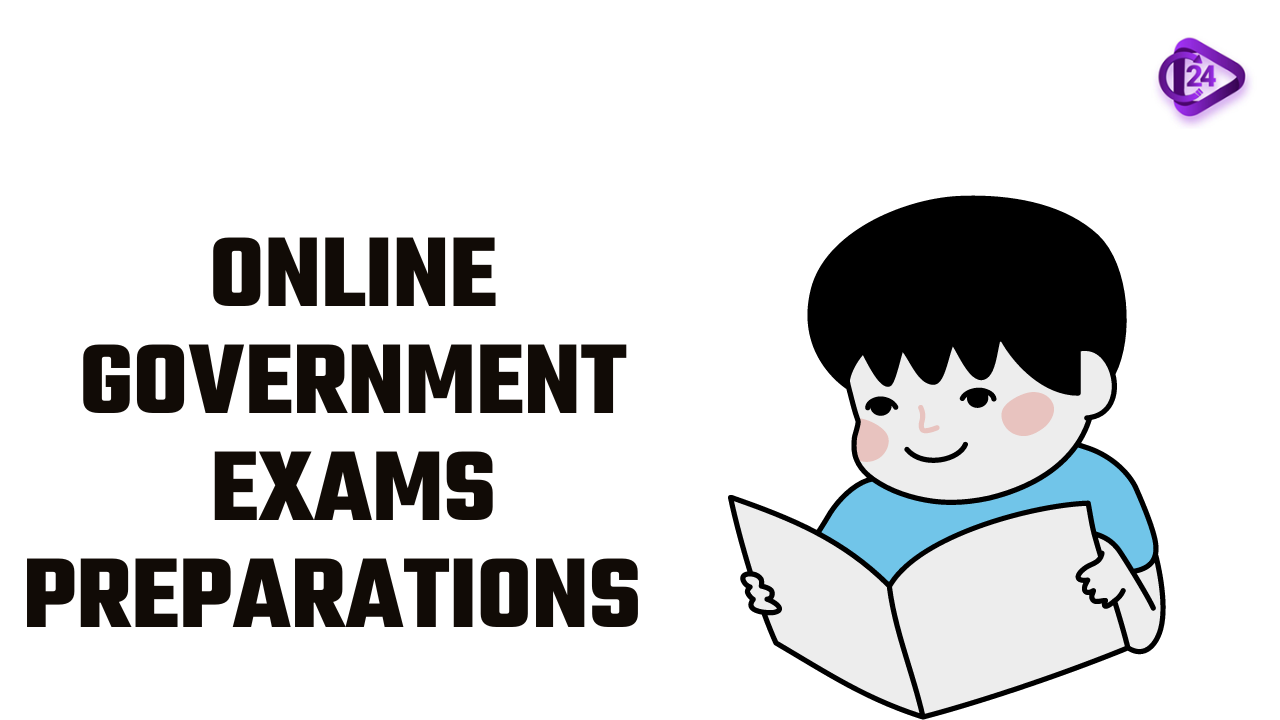 In recent years, online learning platforms for government exam preparation have become increasingly popular. One such platform is Class24, which provides comprehensive study materials, live classes, and mock tests to help students prepare for various government exams. In this article, we'll explore the features and benefits of Class24 and how it can help you ace your government exams.
Features of Class24
Live Classes
Class24 provides live classes for various government exams, including SSC, banking, and railways. The classes are conducted by expert faculty and cover all the important topics and concepts. Students can interact with the faculty and ask questions during the class.
Recorded Lectures
Class24 also offers pre-recorded video lectures for students who can't attend live classes. These lectures cover the same topics as the live classes and can be accessed anytime, anywhere.
Study Materials
Class24 provides comprehensive study materials, including notes, PDFs, and eBooks, for various government exams. The materials are designed by experts and cover all the important topics and concepts.
Mock Tests
Class24 offers mock tests for various government exams, which help students evaluate their knowledge and identify areas that need improvement. The tests are designed to simulate the actual exam and provide detailed performance analysis.
Doubt Clearing Sessions
Class24 provides doubt clearing sessions for students who have queries or need clarification on any topic. The sessions are conducted by expert faculty and provide personalized attention to each student.
Benefits of Class24
Convenience and Flexibility
One of the biggest advantages of Class24 is the convenience and flexibility it offers. Students can access study materials and attend live classes from anywhere, at any time, as long as they have an internet connection. This allows them to study at their own pace and on their own schedule.
Cost-Effective
Class24 is more cost-effective than traditional classroom-based online coaching. Students don't have to spend money on commuting, renting a study space, or purchasing expensive study materials. The platform offers comprehensive study materials and live classes at affordable prices.
Interactive Learning
Class24 provides interactive learning experiences through live classes, online quizzes, and mock tests. This enables students to gauge their knowledge, track their progress, and identify areas that need improvement.
Access to Expert Faculty
Class24 provides access to expert faculty, who have years of experience in teaching and mentoring students. Students can attend live classes or watch pre-recorded lectures by renowned educators in the field.
Tips to Ace Government Exams with Class24
1. Create a Study Plan
A well-planned study routine is essential to succeed in any exam. Create a study plan that suits your schedule and stick to it. Allocate specific time slots for each subject and topic and take regular breaks to avoid burnout.
2. Attend Live Classes Regularly
Attend live classes regularly to gain insights and tips from expert faculty. Take notes and revise them regularly to retain what you've learned.
3. Practice Regularly
Practice is key to mastering any subject. Take online quizzes and mock tests regularly to gauge your knowledge and track your progress. Identify areas that need improvement and work on them.
4. Revise Regularly
Revision is crucial to retain what you've learned. Set aside some time every day for revision and go through your notes and study materials. This will help you remember important concepts and formulas.
5. Stay Updated
Government exams often include current affairs and general knowledge questions. Stay updated with the latest news and events by reading newspapers, magazines, and online portals.
Conclusion
Class24 is an excellent platform for students looking to prepare for government exams. It offers convenience, flexibility, and cost-effectiveness, along with access to expert faculty and interactive learning experiences.

As always, if you have any questions or feedback, we'd love to hear from you. You can reach us on support@class24.study or
Call support - +91 78498 41445,+91 83029 72601,+91 78775 18210
Let's connect with CLASS24
🚀 Download the Class24 App here: