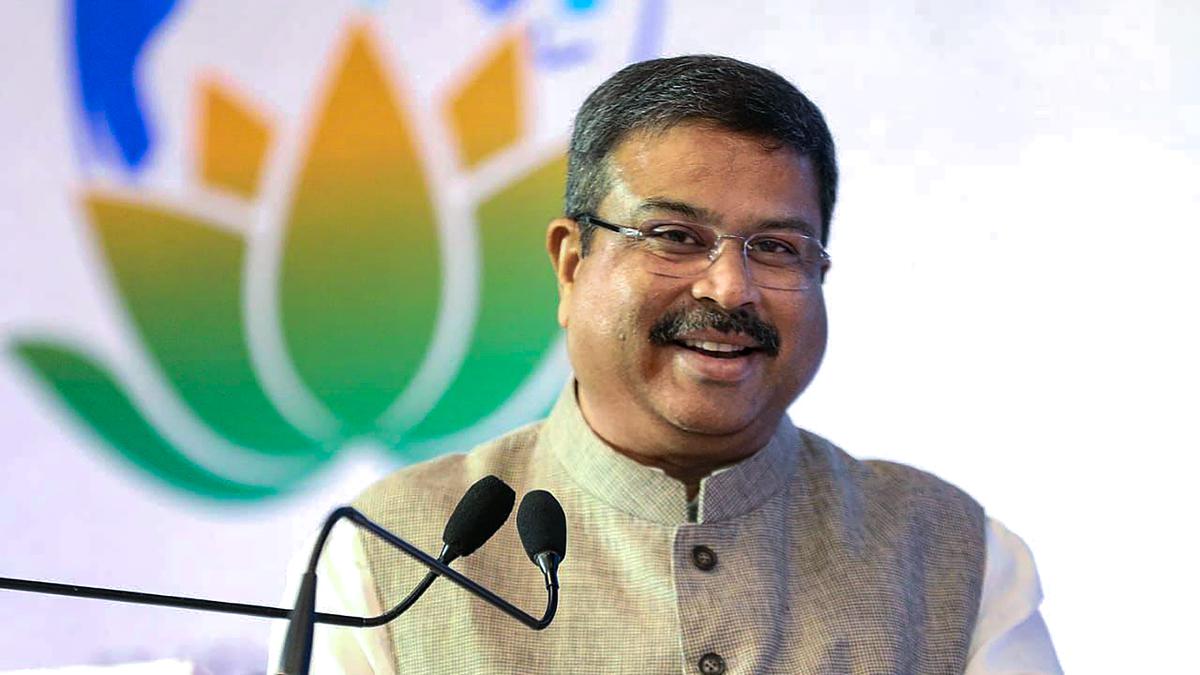 Higher Education Institutions Less Than 20 Years Old Eligible for Deemed University Status
The University Grants Commission (UGC) has recently released revised guidelines, enabling higher education institutions less than 20 years old to apply for deemed university status. Additionally, private universities will now be required to establish executive councils, similar to central universities. These new guidelines aim to simplify the eligibility criteria and promote the establishment of more quality-focused deemed universities. The regulations, titled UGC (Institutions Deemed to be Universities) Regulations, 2023, were unveiled by Union Education Minister Dharmendra Pradhan, aligning with the principles outlined in the National Education Policy 2020.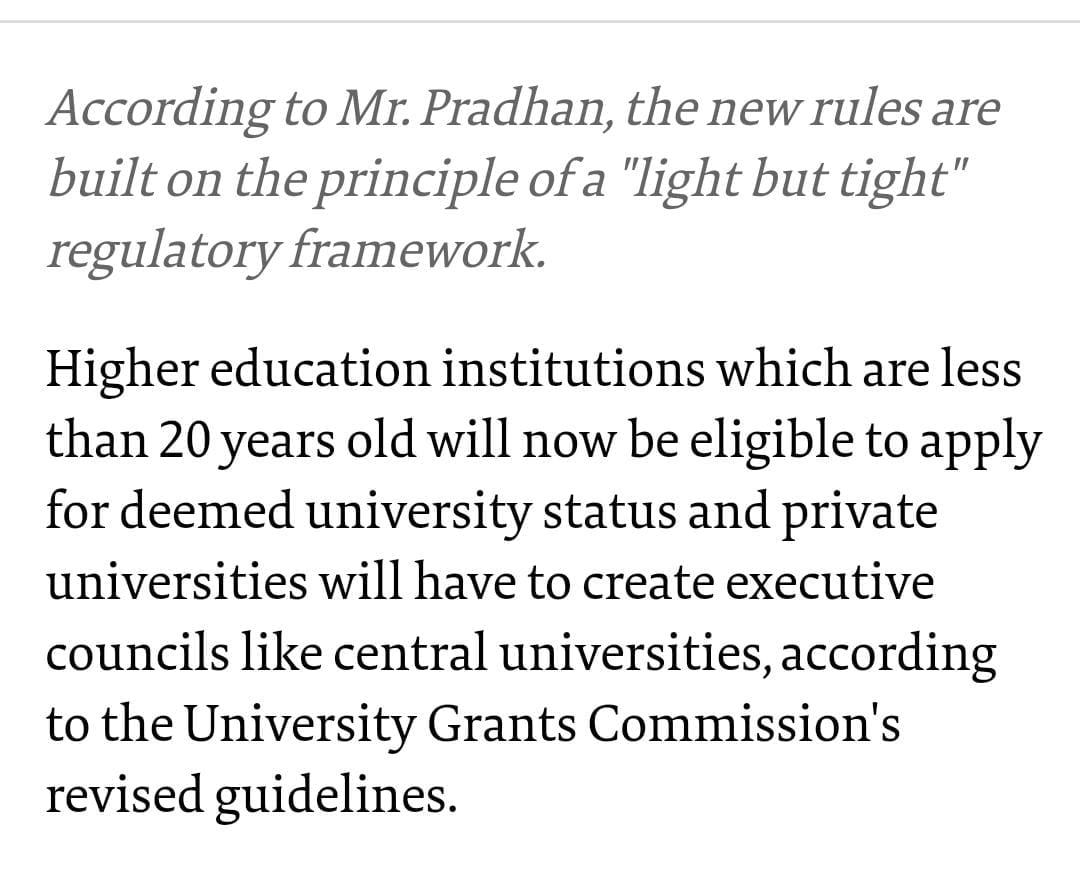 Fostering Quality and Excellence
Mr. Pradhan emphasizes that the new guidelines foster a "light but tight" regulatory framework, encouraging universities to prioritize quality and excellence. The focus is on strengthening the research ecosystem and bringing about a transformative impact on higher education in India. By facilitating the creation of additional quality-focused deemed universities in an objective and transparent manner, the norms are expected to revamp the landscape of higher education.
Revised Eligibility Criteria
The UGC Act empowers the central government to confer the status of a university upon an institution that is not categorized as such. Previously, the eligibility criteria stipulated that higher education institutions must have an existence of at least 20 years. However, the revised guidelines replace this requirement with new parameters: multi-disciplinarity, NAAC grading, NIRF ranking, and NBA grading.
Under the revised guidelines, a multi-disciplinary institution meeting specific criteria will be eligible for deemed status. These criteria include having valid accreditation from the National Assessment and Accreditation Council (NAAC) with a cumulative grade point average (CGPA) of at least 3.01 for three consecutive cycles. Alternatively, the institution should possess NBA accreditation for two-thirds of its eligible programs over three consecutive cycles, or rank within the top 50 in any specific category of the National Institutional Ranking Framework (NIRF) for the past three years. Additionally, a cluster of institutions managed by multiple sponsoring bodies or a society may also apply for deemed university status.
Introducing the "Distinct Institution" Category
The new regulations introduce a "Distinct Institution" category, wherein existing institutions or institutions starting from scratch, focusing on unique disciplines, addressing the country's strategic needs, preserving Indian cultural heritage or the environment, dedicated to skill development, sports, languages, or any other discipline deemed relevant by the Expert Committee of the Commission, will be exempted from eligibility criteria.
Alignment with NEP 2020
M. Jagadesh Kumar, the UGC chairperson, asserts that the 2023 guidelines are in accordance with the National Education Policy 2020 (NEP) and strike a balance between leniency and robustness. He expresses hope that these regulations will encourage the establishment of more high-quality higher education institutions across emerging areas, catering to the aspirations of Indian students. Although the term "deemed to be universities" is enshrined in the UGC Act, 1956, it will be removed once the Higher Education Commission of India is established through an act of Parliament.
Key Changes in Criteria
Several criteria have undergone revision in the guidelines. Faculty strength has been increased from 100 to 150, while the corpus fund requirement for private institutions has been raised from Rs 10 crore to