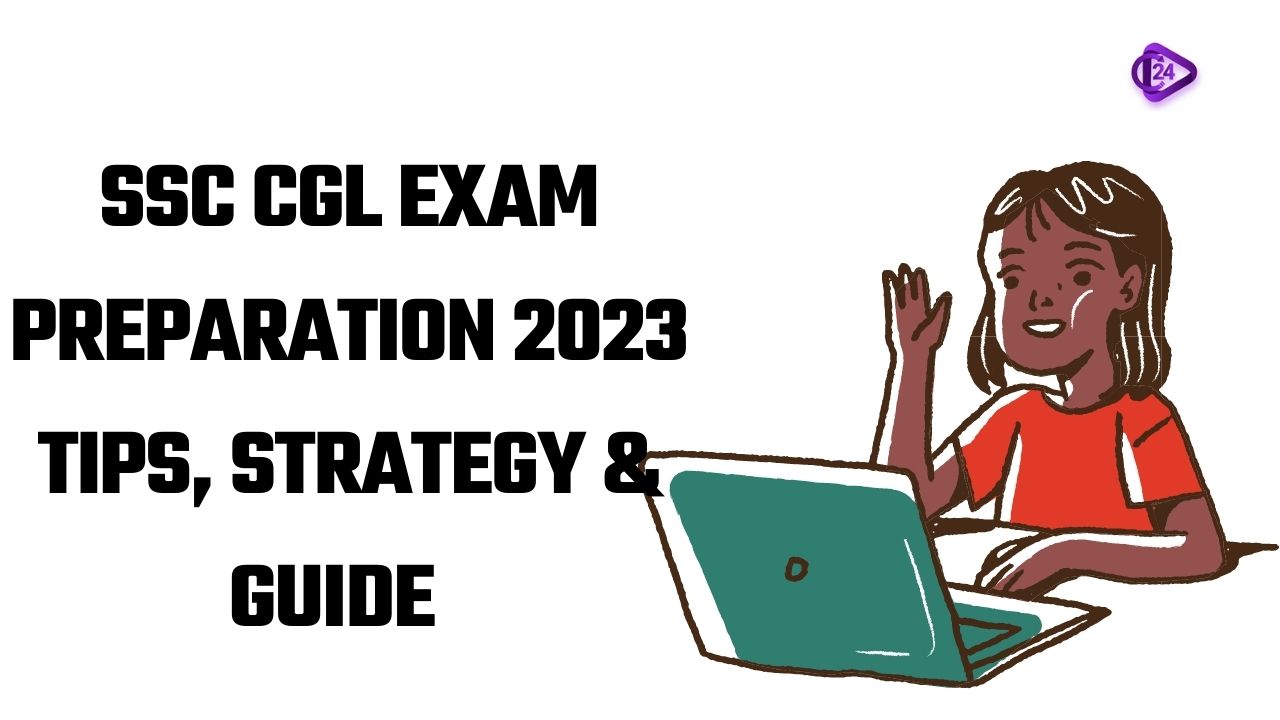 Are you aspiring to crack the SSC CGL (Staff Selection Commission - Combined Graduate Level) exam in 2023? Well, you've come to the right place! In this article, we will provide you with valuable tips, strategies, and guidance to help you excel in your SSC CGL preparation. Additionally, we'll introduce you to Class24, a leading online learning platform that can assist you in your journey towards success. So, let's dive in!
Introduction to SSC CGL Exam
The SSC CGL exam is one of the most sought-after competitive govt exams in India for graduates who aspire to secure government jobs. It is conducted annually by the Staff Selection Commission to recruit candidates for various Group B and Group C posts in ministries, departments, and organizations of the Government of India.
Understanding the Exam Pattern
To excel in the SSC CGL exam, it is essential to have a clear understanding of its pattern. The exam consists of four tiers:
Tier 1: Preliminary Examination
The Tier 1 exam is an objective type test consisting of four sections: General Intelligence and Reasoning, General Awareness, Quantitative Aptitude, and English Comprehension. It is designed to test the candidate's basic knowledge and aptitude.
Tier 2: Mains Examination
The Tier 2 exam is also an objective type test, but it is more specialized. It comprises four sections: Quantitative Ability, English Language and Comprehension, Statistics, and General Studies (Finance and Economics). This tier assesses the candidate's in-depth knowledge of the respective subjects.
Tier 3: Descriptive Test
The Tier 3 exam is a descriptive test conducted in pen-and-paper mode. It evaluates the candidate's writing skills through essay writing, letter/application writing, precis, etc.
Tier 4: Skill Test/Computer Proficiency Test
The Tier 4 exam is the final stage, which includes various skill tests or computer proficiency tests, depending on the position applied for.
Syllabus Breakdown
To prepare effectively for the SSC CGL exam, it is crucial to have a comprehensive understanding of the syllabus. Here is a breakdown of the syllabus for each tier:
Tier 1 Syllabus
General Intelligence and Reasoning: Classification, Analogy, Coding-Decoding, Puzzle, Matrix, Word Formation, Venn Diagram, etc.

General Awareness: Current Affairs, History, Geography, Economics, Polity, Science, etc.

Quantitative Aptitude: Simplification, Ratio and Proportion, Percentage, Number System, Speed, Distance and Time, etc.

English Comprehension: Reading Comprehension, Fill in the Blanks, Error Spotting, Para Jumbles, etc.
Tier 2 Syllabus
Quantitative Ability: Number System, Algebra, Geometry, Trigonometry, Data Interpretation, etc.

English Language and Comprehension: Vocabulary, Grammar, Reading Comprehension, etc.

Statistics: Collection and Representation of Data, Measure of Central Tendency, Probability, etc.

General Studies (Finance and Economics): Economics and Governance, Finance, Accounting, etc.
Effective Study Techniques
Preparing for the SSC CGL exam requires a systematic and disciplined approach. Here are some effective study techniques:
Create a study schedule: Divide your time wisely among different subjects and allocate specific time slots for revision.

Understand the concepts: Focus on building a strong foundation in each subject by understanding the underlying concepts.

Practice regularly: Solve previous year question papers and take mock tests to enhance your speed and accuracy.

Make concise notes: Prepare short notes for quick revision, highlighting important formulas, concepts, and key points.

Seek clarification: If you come across any doubts or difficulties, reach out to experienced teachers or join online forums to get them resolved.
Time Management Tips
Time management is crucial for success in the SSC CGL exam. Follow these tips to manage your time effectively:
Set realistic goals: Break your study plan into smaller goals and allocate time accordingly.

Prioritize topics: Identify the subjects or topics you find challenging and allocate more time for them.

Practice time-bound exercises: Solve practice papers within the stipulated time to improve your speed and accuracy.

Create a study routine: Establish a fixed routine and adhere to it consistently to develop a habit of studying regularly.

Take breaks: Incorporate short breaks in your study schedule to rejuvenate your mind and avoid burnout.
Mock Tests and Practice Papers
Mock tests and practice papers play a vital role in SSC CGL preparation. They help you assess your strengths and weaknesses, improve time management skills, and familiarize yourself with the exam pattern. Class24 provides a vast collection of mock tests and practice papers designed specifically for the SSC CGL exam. By practicing these tests, you can gain confidence and enhance your performance.
Expert Guidance from Class24
Class24 is a trusted online learning platform that offers comprehensive guidance and study materials for various competitive exams, including SSC CGL. Their team of experienced educators and subject matter experts provides personalized coaching and guidance to help students achieve their goals. With Class24, you can access high-quality video lectures, study notes, mock tests, and doubt-solving sessions to augment your preparation.
Additional Resources
Apart from Class24, there are several other resources you can explore to enhance your SSC CGL preparation. Some recommended resources include:
Standard reference books for each subject

Online tutorials and video lectures

Mobile apps for quick revision

Online forums and discussion groups
Remember to choose reliable and reputable sources to ensure accurate and up-to-date information.
Conclusion
Preparing for the SSC CGL exam requires dedication, perseverance, and a strategic approach. By following the tips, strategies, and guidance provided in this article, along with leveraging the resources offered by Class24, you can significantly improve your chances of cracking the exam. Remember to stay focused, maintain a positive mindset, and keep practicing consistently. Best of luck on your SSC CGL preparation journey!
FAQs
Is it necessary to join coaching for SSC CGL preparation?

While coaching can provide guidance and structured study materials, it is not mandatory. With self-discipline and the right resources, you can prepare effectively on your own.

How can Class24 help me in my SSC CGL preparation?

Class24 offers personalized coaching, study materials, mock tests, and doubt-solving sessions, which can immensely benefit your preparation and boost your performance.

Are previous year question papers helpful for SSC CGL preparation?

Yes, practicing previous year question papers gives you an idea of the exam pattern, helps you identify important topics, and improves your time management skills.

How can I manage time effectively during the exam?

Prioritize questions, focus on time-bound practice, and develop a habit of solving questions within the given time frame. Mock tests can also help you improve your time management skills.

Can I crack the SSC CGL exam without a strong foundation in mathematics?

While a strong foundation in mathematics is beneficial, it is not impossible to crack the exam without it. With consistent practice and proper understanding of concepts, you can improve your mathematical skills.