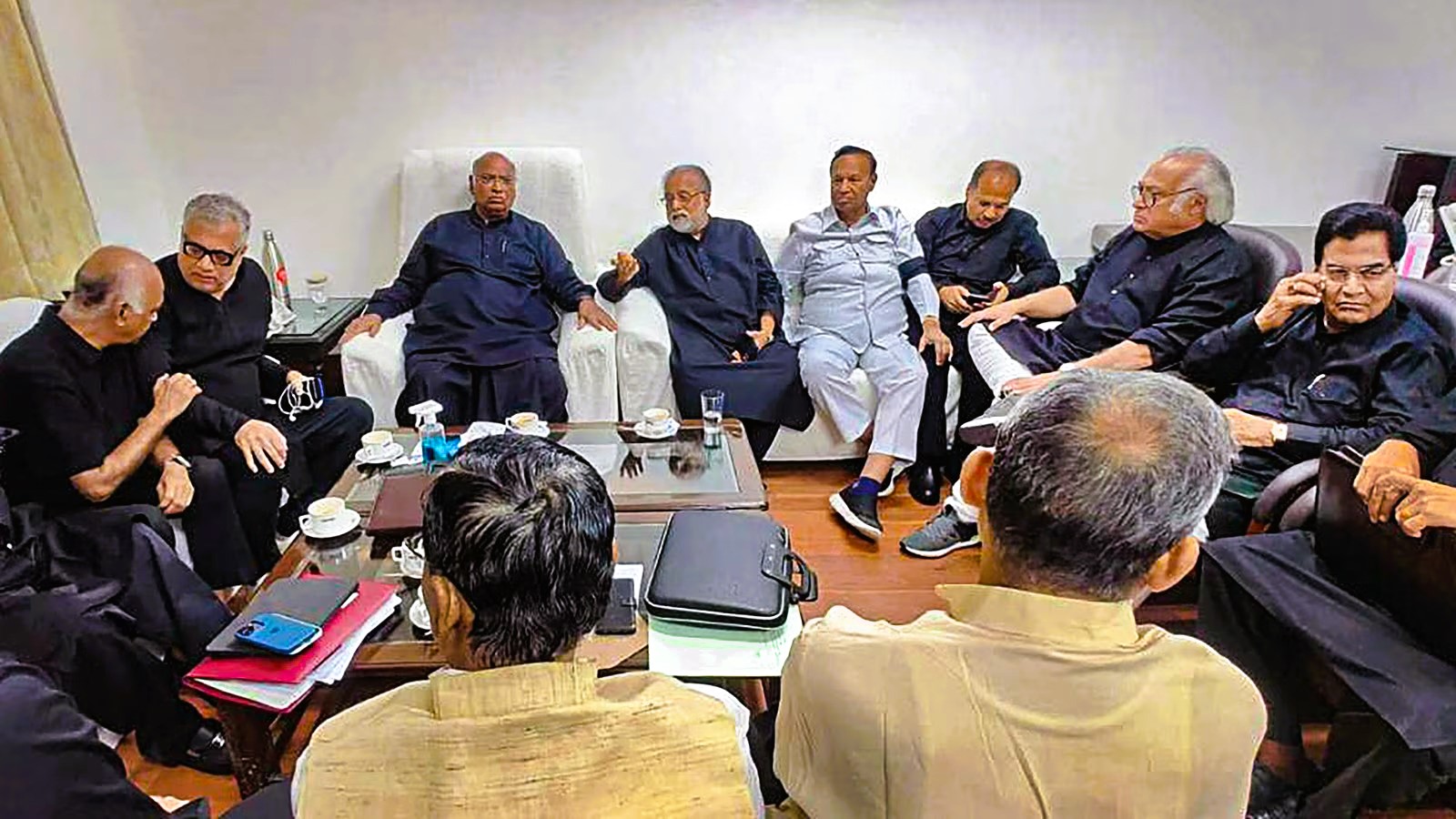 CPI MP Binoy Viswam said the Congress accepted that the no-confidence motion did not represent the INDIA parties though they supported it – in a hurry.
A day after Congress MP Gaurav Gogoi moved the no-confidence motion against the PM Modi government in the Lok Sabha on Wednesday, CPI MP Binoy Viswam said many parties of the Indian National Developmental Inclusive Alliance felt that the motion would have been stronger and more effective if it had represented other INDIA parties. "Not only CPI, but many other parties raised objection in a responsible way. The Congress leadership understood it and they are so democratic that they agreed that it happened out of hurry," Binoy Viswam said.
"The chapter is closed now. What is important is that the no-confidence motion is there in Parliament and it has the signature of a sufficient number of MPs," the CPI MP said.
Congress as per its usual attitude: Pralhad Joshi
Parliamentary affairs minister Pralhad Joshi said like PM Modi predicted in 2019 and asked the opposition to prepare for a no-confidence motion in 2023, they came prepared but there was a little divide. "Congress, as per its usual attitude, did not consult the other Opposition parties. First, there should be confidence among Opposition parties, among each other. After that, they can talk about people's confidence in PM Modi. There's no use of wearing black clothes. You will have to wear black clothes later too," Pralhad Joshi said.
Opposition's black dress protest in Parliament
Opposition MPs of the INDIA bloc came to Parliament wearing black clothes in a mark of protest over the Manipur issue. The MPs met at the chamber of Mallikarjun Kharge on Thursday morning where it was strategised that they would not allow any business to be taken up in the Lok Sabha. The Lok Sabha was adjourned till 2pm.
Hindustan Times
(National)