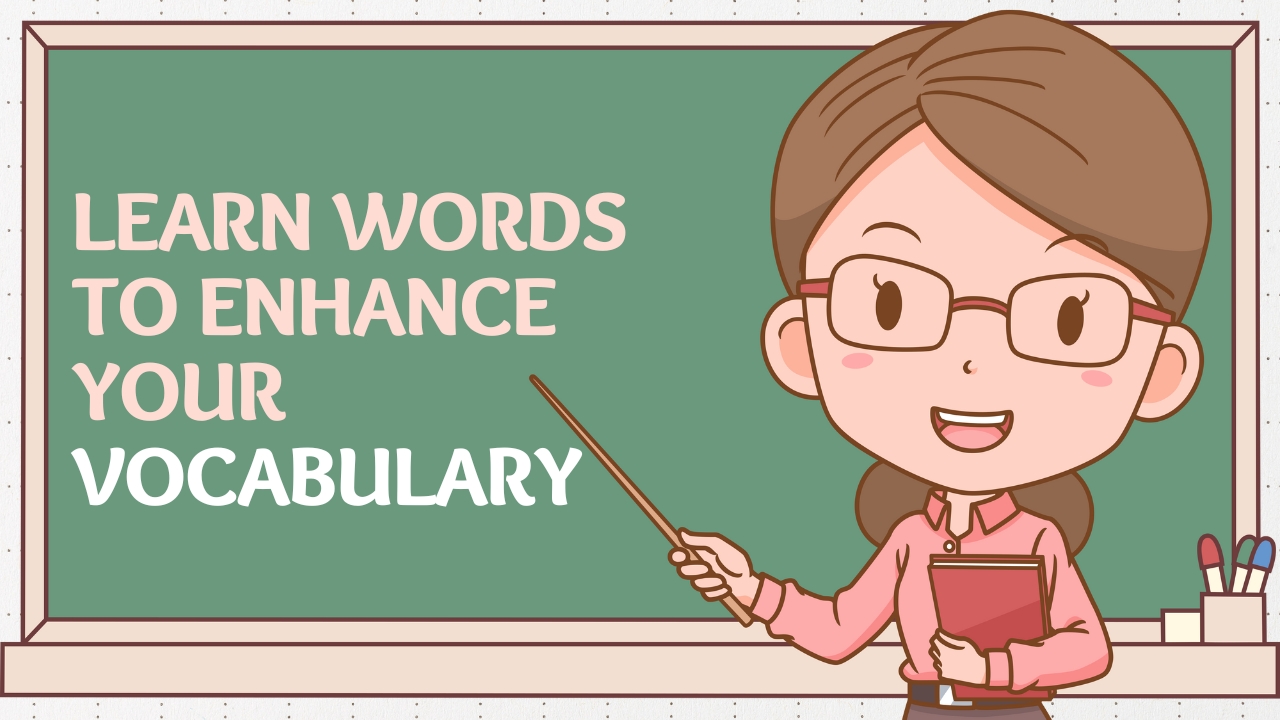 We don't need to tell you the importance of speaking fluent English. Be it facing any interview, interacting among peer groups or gaining confidence in life in general, a person who is fluent in a global language will not feel out of place in any situation. Moreover, in many exams vocabulary plays a major role in solving a variety of questions. So why wait, begin your learning with Class24.
1. Unmanned: (adjective)
Meaning: Not having or needing a crew or staff. (मानव रहित)
Synonym: Altered, Desexed, Emasculate, Fixed
Antonym: Manned, Crewed, Rested, Unconcerned
Example: The fare from the last unmanned station is probably less than a pound.
Related Words:
Unmanning
2. Threat: (noun)
Meaning: A statement of an intention to inflict pain, injury, damage, or other hostile action on someone in retribution for something done or not done. (धमकी)
Synonym: Warning, Ultimatum, Commination, Menaces
Antonym: Certainty, Safety, Surety.
Example: The country is a great/major/serious threat to world peace.
Related words:
Threatening, Threatened, Threateningly.
3. Remnants: (noun)
Meaning: A part or quantity that is left after the greater part has been used, removed, or destroyed. (अवशेष)
Synonym: Remainder, Leftovers, Leavings, Residue
Antonym: Whole, Base, Core, Lack
Example: Their outdated attitudes are a remnant from colonial days.
4. Diplomatic: (adjective)
Meaning: Of or concerning diplomacy (कूटनीतिक)
Synonym: Conciliatory, Gracious, Polite, Strategic
Antonym: Rude, Artless, Impolite, Tactless
Example: The two countries have had no diplomatic relations since.
Related Words:
Diplomacy, Diplomatize, Diplomatically
5. Reiterated: (verb)
Meaning: Say something again or a number of times, typically for emphasis or clarity. (दोहराया)
Synonym: Repeat, Restate, Retell, Iterate
Antonym: Differ, Oppose, Reverse.
Example: The government has reiterated its refusal to compromise with terrorists.
Related Words:
Reiteration, Reiterating
6. Asserted: (verb)
Meaning: State a fact or belief confidently and forcefully. (जोर देना)
Synonym: Declare, Maintain, Contend, Argue
Antonym: Deny, Disavow, Disclaim, Negate
Example: He asserted that there were spies in the government.
Related Words:
Assertion, Assertive
7. Unequivocally: (adverb)
Meaning: In a way that leaves no doubt. (स्पष्ट)
Synonym: Absolute, Apparent, Categorical, Clear-Cut
Antonym: Ambiguous, Conditional, Disputable, Doubtful
Example: He stated unequivocally that his forces were ready to go to war.
Related Words:
Unequivocal
8. Traversed: (verb)
Meaning: Travel across or through. (पार करना)
Synonym: Cross, Cut Across, Pass Through, Span
Antonym: Stay, Back Up, Confirm
Example: The candidates traversed the state throughout the campaign.
Related Words:
Traversing, Traversability
9. Transited: (verb)
Meaning: Pass across or through (an area). (पारगमन)
Synonym: Crossed, Navigated, Traveled, Followed
Antonym: Derailed, Detained, Off The Path, Sidetracked
Example: We are always finding you in transit.
Related Words:
Transit, Transitive
10. Floated: (verb)
Meaning: Rest or move on or near the surface of a liquid without sinking. (बहाना)
Synonym: Drift, Glide, Hang, Hover
Antonym: Drown, Sink, Rush
Example: They floated the logs down the river. She floated gracefully across the stage.
Related Words:
Floating
As always, if you have any questions or feedback, we'd love to hear from you. You can reach us on support@class24.study or
Call support - +91 78498 41445 ,+91 83029 72601 ,+91 78775 18210
Let's connect with CLASS24
🚀 Download the Class24 App here: