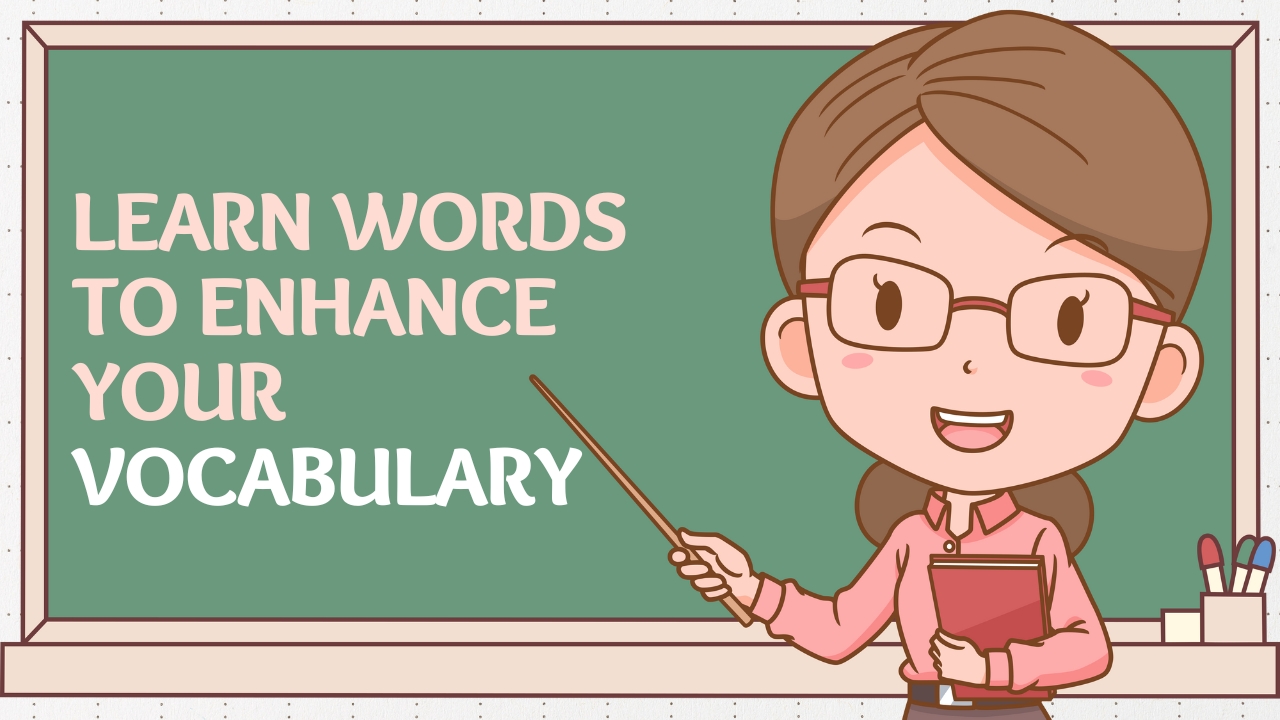 We don't need to tell you the importance of speaking fluent English. Be it facing any interview, interacting among peer groups or gaining confidence in life in general, a person who is fluent in a global language will not feel out of place in any situation. Moreover, in many exams vocabulary plays a major role in solving a variety of questions. So why wait, begin your learning with Class24.
1. Wilt: (verb)
Meaning: (Of a plant, leaf, or flower) Become limp through heat, loss of water, or disease; droop (मुरझाना)
Synonym: Droop, Sag, Flop, Flop
Antonym: Thrive, Flourish, Water, Blooming
Example: The hot weather wilted the plants.
Related Words:
Wilted
2. Roar: (noun)
Meaning: A full, deep, prolonged cry uttered by a lion or other large wild animal. (चीख)
Synonym: Speed, Flash, Belt, Tear
Antonym: Quiet, Silence, Rumble
Example: We heard a lion roar in the distance.
Related Words:
Roaring
3. Emerges: (verb)
Meaning: Move out of or away from something and become visible. (प्रकट होना)
Synonym: Appear, Surface, Materialize, Come Out
Antonym: Disappear, Drop, Leave, Finish
Example: The facts emerged after a lengthy investigation.
Related Words:
Emergence, Emergent
4. Desperate: (adjective)
Meaning: Feeling or showing a hopeless sense that a situation is so bad as to be impossible to deal with. (निराश)
Synonym: Despairing, Hopeless, Anguished, Suicidal
Antonym: Cheerful, Composed, Calm, Fearful
Example: He made a desperate bid/attempt to save his job.
Related Words:
Desperation, Desperately
5. Conceding: (verb)
Meaning: Admit or agree that something is true after first denying or resisting it. (स्वीकृति)
Synonym: Bewilder, Baffle, Mystify, Bemuse
Antonym: Deny, Defend, Disallow, Dispute
Example: One should not be bullied into conceding liability.
Related Words:
Concession, Conceded,
6. Relied: (verb)
Meaning: Depend on with full trust or confidence. (विश्वास करना)
Synonym: Depend, Count, Bank, Bargain
Antonym: Distrust, Disbelieve, Forbid, Disallow
Example: My mother relied on me for financial support.
Related Words:
Reliance, Reliable, Reliant
7. Sloppy: (adjective)
Meaning: Careless and unsystematic. (लापरवाह)
Synonym: Slipshod, Disorganized, Haphazard, Unmethodical
Antonym: Careful, Meticulous, Tight, Tailored
Example: He has little patience for sloppy work from colleagues.
Related Words:
Sloppiness, Sloppily
8. Deflecting: (verb)
Meaning: Cause (something) to change direction. (हटाना)
Synonym: Divert, Avert, Sidetrack, Distract
Antonym: Stay, Straighten, Accord, Abidance
Example: The ball deflected off my shoulder, straight into the goal.
Related Words:
Deflection, Deflectable
9. Falter: (verb)
Meaning: Lose strength or momentum. (हिचक)
Synonym: Hesitate, Delay, Stall, Waver
Antonym: Calm, Hold, Remain, Stabilize
Example: The dinner party conversation faltered for a moment.
Related Words:
Faltering, Falteringly
10. Penalty: (noun)
Meaning: A punishment imposed for breaking a law, rule, or contract. ()
Synonym: Punishment, Sanction, Retribution, Penance
Antonym: Reward, Advantage, Benefit, Gain
Example: The company was given a severe penalty for the violation.
Related Words:
Penalize
As always, if you have any questions or feedback, we'd love to hear from you. You can reach us on support@class24.study or
Call support - +91 78498 41445 ,+91 83029 72601 ,+91 78775 18210
Let's connect with CLASS24
🚀 Download the Class24 App here: