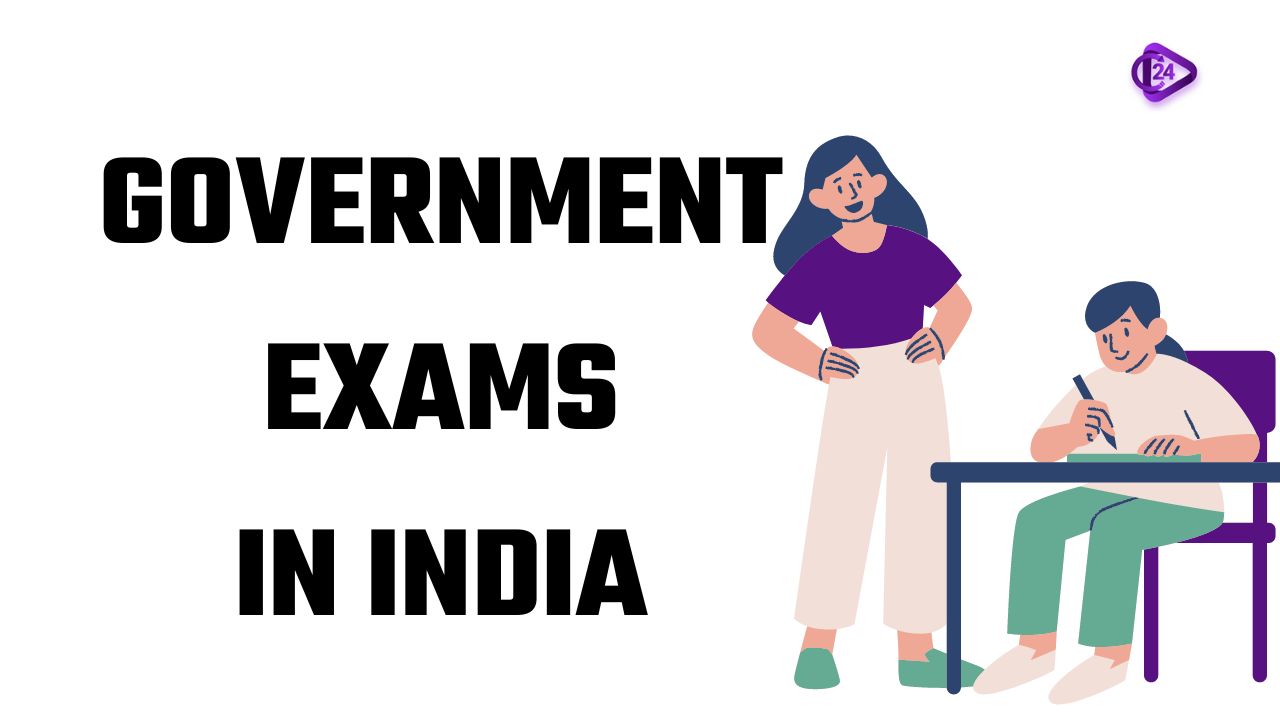 Government exams in India hold immense importance and are considered a gateway to secure prestigious job opportunities in the public sector. The competitive nature of these exams requires dedicated preparation and access to quality study materials. In recent years, online study platforms have gained popularity among aspirants due to their convenience, comprehensive content, and interactive learning experiences. One such platform that stands out is Class24.
Government Exams in India: A Path to Promising Careers
Government exams are conducted by various government bodies and organizations at the national, state, and local levels. These exams aim to select suitable candidates for positions in sectors such as banking, railways, defense, civil services, education, and more. Clearing these exams not only offers job security but also provides attractive salary packages, growth opportunities, and social recognition.
Challenges Faced by Aspirants
Preparing for government exams can be a daunting task for aspirants. Some common challenges faced by them include:
Role of Online Study Platforms
Online study platforms have revolutionized exam preparation by providing a one-stop solution for all the challenges faced by aspirants. These platforms offer a range of features and resources that facilitate effective learning and help aspirants overcome their limitations.
Class24: Your Path to Success
Class24 is a leading online study platform that caters to the needs of government exam aspirants. With its user-friendly interface and comprehensive study materials, Class24 has become a go-to choice for many students. Here are some key features and benefits of using Class24 for government exam preparation:
Comprehensive Study Materials
Class24 provides well-structured study materials that cover all the subjects and topics included in government exams. These materials are curated by experienced educators and subject matter experts, ensuring accuracy and relevance. Aspirants can access detailed notes, practice questions, and solved examples, enabling them to grasp concepts effectively.
Interactive Video Lectures
Class24 offers interactive video lectures delivered by experienced faculty members. These video lectures provide in-depth explanations, visual representations of complex topics, and step-by-step problem-solving techniques. Aspirants can watch these lectures at their own pace, pause, and revisit them as needed.
Practice Quizzes and Mock Tests
To gauge their understanding and track progress, aspirants can take practice quizzes and mock tests provided by Class24. These assessments simulate the actual exam environment and help aspirants evaluate their performance. Detailed performance analysis and feedback assist in identifying strengths and areas that require improvement.
Class24 understands the importance of addressing doubts and queries faced by aspirants. They offer doubt clearing sessions where students can interact with educators, clarify concepts, and seek solutions to their queries. This personalized approach enhances learning and boosts confidence.
Personalized Learning Experience
Class24 recognizes that each aspirant has unique learning needs. The platform provides personalized learning experiences through adaptive learning algorithms and customized study plans. Aspirants can set goals, track progress, and receive recommendations for improvement based on their performance.
Conclusion
Government exams in India are highly competitive, and effective preparation is essential to succeed. Online study platforms like Class24 offer a comprehensive and convenient solution for aspirants by providing quality study materials, interactive lectures, practice tests, doubt clearing sessions, and personalized learning experiences. Embracing the benefits of online platforms can significantly enhance an aspirant's chances of success in government exams.
FAQs
Q: How can I access Class24?
A: To access Class24, visit their official website and create an account. You can then choose the desired course or exam and start your preparation journey.
Q: Is Class24 suitable for all government exams?
A: Yes, Class24 covers a wide range of government exams, including banking, SSC, railways, UPSC, and state-level exams. They offer study materials and resources tailored to the specific requirements of each exam.
Q: Can I access Class24 on mobile devices?
A: Yes, Class24 is compatible with mobile devices. They have dedicated mobile apps available for download, making it convenient for aspirants to study on the go.
Q: Are the study materials and lectures provided by Class24 regularly updated?
A: Yes, Class24 ensures that their study materials and lectures are regularly updated to align with the latest exam patterns, syllabus changes, and current affairs.
Q: Does Class24 offer any free trial or demo?
A: Yes, Class24 provides a free trial or demo for aspirants to experience their platform and explore the available resources before making a subscription decision.